Sigma CEO: "Fujifilm Customers Would be Our Ideal Customer, but Fujifilm Does Not Disclose Their Protocols"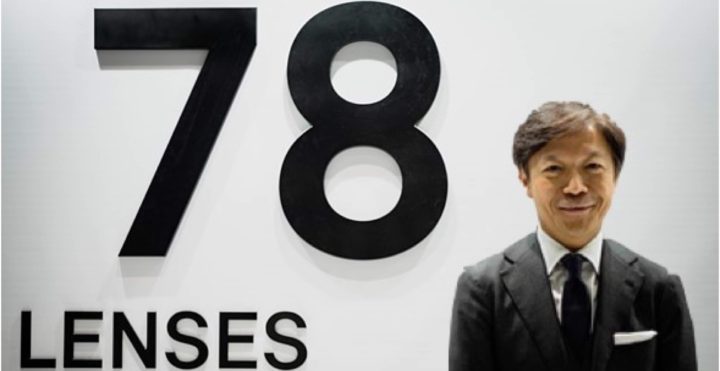 Sigma Fujifilm
Just a few weeks ago we reported how the Sigma CEO said that, he would really like to make Fujifilm X mount lenses, but resources are limited and other projects have priority.
And today, in an interview with DPReview, when asked if Sigma is planing to make Fujifilm X mount lenses, Sigma CEO Kazuto Yamaki answered:
"I have [had] many questions about it. I know that some [Fujifilm] customers are wishing for us to make lenses for them. It's always a matter of priority. We know there are many good customers of the Fuji system and they're perfectly matched with our ideal customer but [Fujifilm doesn't] really disclose the protocol between the lens and camera, so we need to do the reverse engineering by ourselves.
It's a really time-consuming process so we need to prioritize support for Sony E mount, our L-mount system, existing DSLR mounts and Micro Four Thirds."
DPReview then adds:
"According to Mr Yamaki, the cost of the R&D required is easy to justify for major mounts, where sales are guaranteed. The flip-side, of course, is that for systems with a relatively small market share, and / or a large range of attractive native options already in existence – like Fujifilm X – it's a trickier proposition."
Just recently, Fujifilm top manager Toshihisa Iida said here that Fujifilm does not believe they need to share their X mount protocols with third-party manufactures, since Fujifilm offers already lots of glass.
On the other hand, when asked about third parties reverse engineering their lenses, Toshihisa Iida said "I guess that's good for customers", which to me sounds like they won't sue Viltrox for making the Viltrox 85mm f/1.8.
Yes, dear Fujifilm, customers like indeed more lenses!
So please, share those protocols and help even more people to join the X family, by widen your lens offer and open for third parties. Because, as they say, we buy cameras, but we marry lenses. And the more sexy lenses a system has, the more people will buy into and stick with it.
read here: SIGMA Will Make FUJIFILM X Mount lenses if X series Camera Sales Increase by 20%
read here: SIGMA Needs Bigger Fujifilm Market Share, TOKINA Designed X Glass Already but Stopped by Royalties, TAMRON is Vague
Not sure if it mitigates the pain, but you can for example use the Fringer Smart AF adapter, which supports the Sigma 50/1.4 ART, Sigma 85/1.4 ART, Sigma 17-50/2.8 OS, Sigma 50-100/1.8 ART, Sigma 24/1.4 ART, Sigma 135/1.8 ART, Sigma 100-400 and many more.
Follow FujiRumors on Facebook, RSS-feed, Twitter, Youtube and Instagram
Join our Owners Groups
Join our Facebook Pages