Sigma CEO: "I Would Really Like to Make Fujifilm X Mount Lenses, but Resources are Limited and Other Projects have Priority"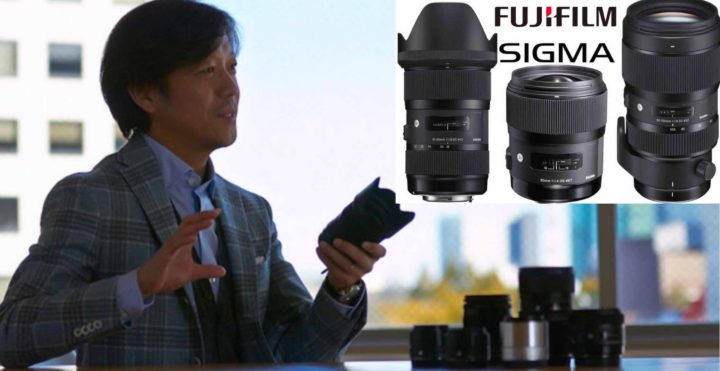 Sigma Fujifilm
In a recent interview to lenstip, Sigma CEO Kazuto Yamaki said regarding making Fujifilm X mount Sigma lenses:
"I really would want to but, you know, our resources are limited and it's all a matter of priorities. I really wish we could make a lens for the X mount system but right now, just because our resources are limited, we don't have such a plan. We have too many ongoing projects."
Here on fujirumors we shared a rumor, that Sigma wants to see an increase in Fujifilm market share, before they start making lenses for Fujifilm.
read here: SIGMA Will Make FUJIFILM X Mount lenses if X series Camera Sales Increase by 20%
read here: SIGMA Needs Bigger Fujifilm Market Share, TOKINA Designed X Glass Already but Stopped by Royalties, TAMRON is Vague
It seems we can definitely put aside hopes for Sigma X mount glass.
Not sure if it mitigates the pain, but you can for example use the Fringer Smart AF adapter, which supports the Sigma 50/1.4 ART, Sigma 85/1.4 ART, Sigma 17-50/2.8 OS, Sigma 50-100/1.8 ART, Sigma 24/1.4 ART, Sigma 135/1.8 ART, Sigma 100-400 and many more.
There are other interesting things to read and I will highlight my best of down below.
Foveon full frame camera coming?
"That is the basic plan but everything is possible. We might even use an APS-C sensor again."
He sets his priorities:
"We will work more on full frame mirrorless lenses […]; then probably there will be mirrorless cameras with APS-C and then, full frame DSLR"
And how many engineers are involved in designing one lens?
"A typical team consists of 1 optical designer engineer, maybe 3 or 4 mechanical engineers, 1 or 2 software engineers and maybe 1 or 2 electronic engineers so not more than 10 people. In the next stages more specialists become involved: prototype engineers, production system engineers so, in total, several dozens of people are engaged in a production of a new lens. If you add the die design, I think it's close to 100 people for one product."
Follow FujiRumors on Facebook, RSS-feed, Twitter, Youtube and Instagram
Join our Owners Groups
Join our Facebook Pages