Sigma CEO: "Our Mission is to Support as Many Systems as Possible, But Fujifilm X Mount…."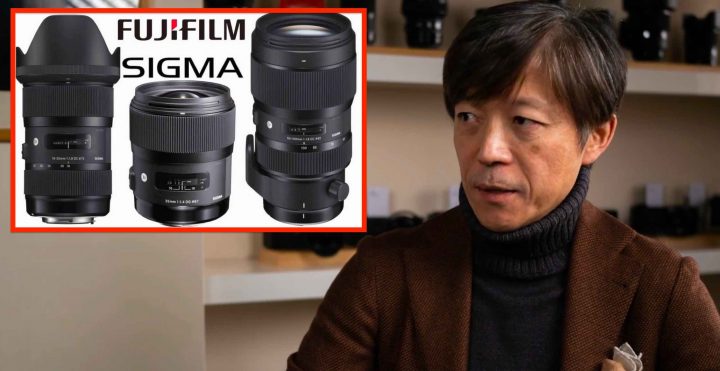 Sigma & Fujifilm
One of the burning questions in the Fujifilm community, is if Sigma (and other third party lens manufacturers), will at some point in time offer Fujifilm X mount lenses.
Sigma CEO Kazuto Yamaki touched this topic a couple of times, and here is what he said among the others:
read here – Fujifilm Customers Would be Our Ideal Customer, but Fujifilm Does Not Disclose Their Protocols
So it seems Sigma passed the ball to Fujifilm. It's up to Fujifilm to offer cooperation. But Fuji's official response is:
read here – Fujifilm does not need to share X mount protocols with third-parties, since we offer already lots of glass
So, Fujifilm isn't making things easier for Sigma, to offer X mount glass.
Now, in an interview published a couple of days ago, the Sigma CEO was asked the Fujifilm X mount lens question again. And his answer is as follows:
I am aware of this kind of demand from customers. One of our missions is to support as many systems as possible, so I'd like to support also Fujifilm X mount, but our engineering resources are limited, so we need to prioritize projects, depending on the demand from the customers. I'd like to make Fujifilm X mount lenses, but right now I have many other projects I need to prioritize.
It would be nice if Fujifilm would make life to Sigma easier, by sharing their protocols. But as the situation is now, I think we can put any dreams for Sigma X mount glass aside.
The only hope I see, is that Fujifilm hugely increases its market share (by at least 20% as we rumored here), and then Sigma might be motivated to go through the effort to reverse-engineer the lenses, just as Viltrox is doing with their X mount lenses.
Down below you can see the video, which starts at min. 5:10, so you don't lose time to get to the point you want to hear :).