BREAKING: Upcoming Fujinon GF Zoom Kit Price Leaked on FujiRumors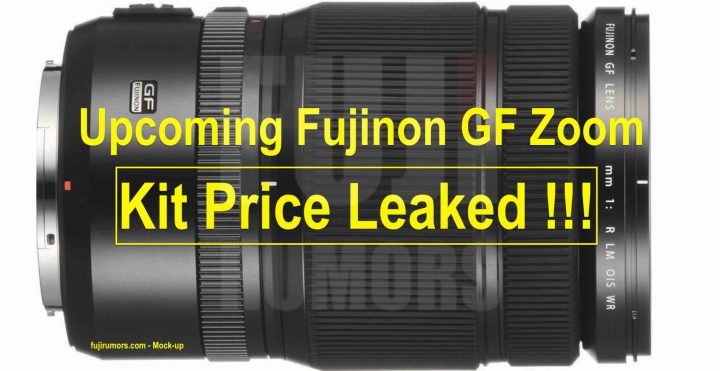 Long we rumored an affordable Fujinon GF zoom lens to come in 2021, more precisely in the second half of 2021.
Many of you asked what "affordable" really means in the G mount lens world.
Well, here is the answer: the upcoming Fujinon GF zoom lens will be sold for $500 when bundled to a GFX camera body.
I don't know the price of the lens only price at the moment, but as soon as I can I will let you know.
In Stock Check
Follow FujiRumors on Patreon, Facebook, Instagram, RSS-feed, Youtube, Flipboard and Twitter