Fujinon GF35-70mm 4.5-5.6 will Not Have an Aperture Ring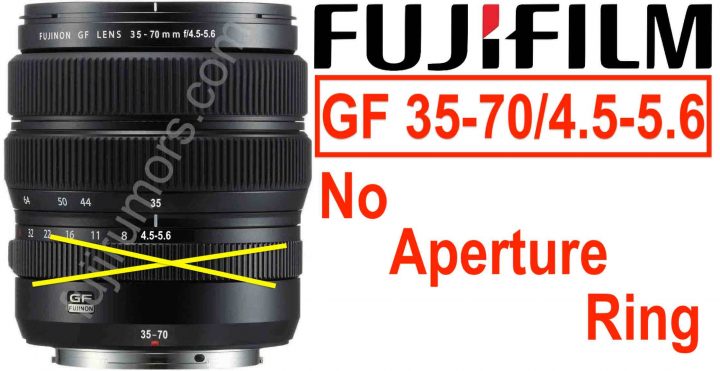 Sure, it will be very affordable. But I think that what I am going to tell you might be a deal breaker for some.
The upcoming Fujinon GF35-70mm f/4.5-5.6 will not have an aperture ring.
Honestly, when I received the first rumors about this lens, I was hesitant if I should wait for it and pass on the €500 rebate on the GF32-64mmf4.
Ultimately I went for the GF32-64mmF4 and especially after this rumor I am happy I did. I love aperture rings and I even sold my good old 27mmF2.8 for the new 27mmF2.8 R WR just to get this single feature.
And yet, I believe this lens fixes the true anomaly in the GF lens lineup, so I still believe it's a very smart move by Fujifilm.
The GFX Community
Follow FujiRumors: Facebook, Flipboard, Instagram, RSS-feed, Youtube and Twitter