Fujifilm GFX50S MKII will NOT be Announced on August 27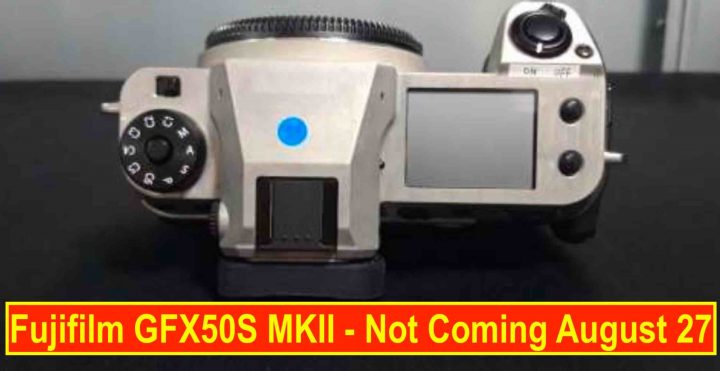 Just a little clarification.
The fantastic folks over at Nokishita recently spotted the FCC registration for the FF210001 camera. The info we got from that was:
there is an FF210001 camera registered
it has almost the size of the GFX100S
marketing material release is on August 27
Prior to this, FujiRumors told you:
there will be a GFX50SMKII
same sensor of original GFX50S
So, what Nokishita tells you is 100% accurate. I mean, that's really what the FCC registration says and as usual Nokishita makes a hell of job when it comes to spotting registrations.
But here is the thing.
While Nokishita reports accurately that the marketing material is currently scheduled for August 27 release at the FCC, it is also true that this is not the date for the Fujifilm GFX50SMKII annoucement.
So guys, on August 27 you can:
get badly drunk with friends for an end-of-pandemic party
bring out your better half to an elegant dinner (and in that occasion explain her/him why you really need that new lens)
do whatever makes you happy
You won't miss any Fujifilm annoucement on August 27.
The date for the Fujifilm GFX50S announcement will be a different one (if Fuji keeps the date fixed this time, as it keeps changing). Once it's final, I'll let you know.
For the rest of the specs, some of them might come surprising to you (at least they were for me), all you need to do is to follow FujiRumors.
In Stock Check
Follow FujiRumors on Patreon, Facebook, Instagram, RSS-feed, Youtube, Flipboard and Twitter