Fujifilm X-H2 with X-Trans or Not X-Trans, That is The Question! VOTE NOW if You Prefer X-Trans or Bayer for X-H2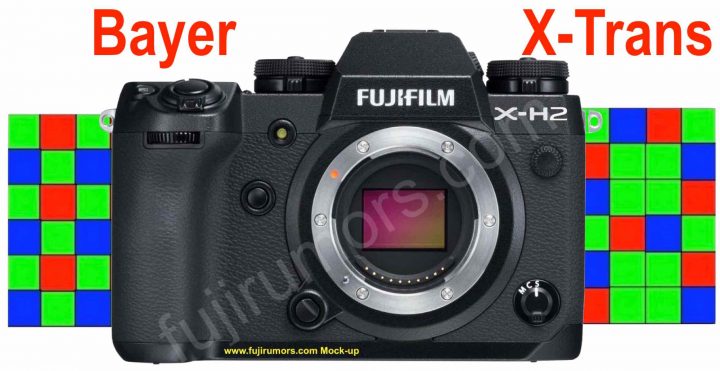 Maybe it's my bad English, maybe it's the hurry with which some readers read the articles, maybe it's a bit of both, but somehow over the last few days the idea spread over the web, that FujiRumors claimed that the Fujifilm X-E4 would be the last camera to feature an X-Trans sensor.
Well, that's not really what I said (or wanted to say).
What I said is that the Fujifilm X-E4 will be the last X-Trans IV camera and that Fujifilm's next camera, the Fujifilm X-H2, will have a new sensor. No more and no less than that.
Will it still be X-Trans? Or Bayer? Or anything else?
Well guys, keep trust that FujiRumors will let you know the answer at some point ;).
But until then, I'd love to hear from you guys, which one you consider better overall, Bayer or X-Trans.
If you need something to make up your mind about this very Fuji-centric dilemma, feel free to check out the article I wrote in 2018, where I explain the Pros and Cons of sticking with X-Trans or switching to Bayer.
Feel free to vote the survey down below.

Loading ...
The Fastest Growing Fujifilm Group
Join Our Owners Groups
Join Our Facebook Pages