BREAKING: Fujifilm GFX50S MKII Price Leaked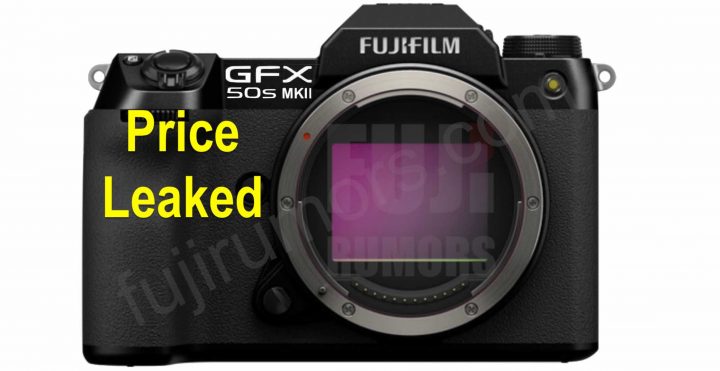 Ok guys, as usual, when I share a rumor, I am confident that it is correct.
But lately the world has gone crazy and behind the scenes everything changes continuously due lack of parts, cyber attacks, global pandemic, alien invasion and what not.
With that disclaimer out of the way, today I'd like to tell you that, according to our sources, the Fujifilm GFX50SMKII will hit the market with a price tag of $3,999.
If I share it now, it means I am confident that price is not so likely to change anymore. But if that should happen, I will let you know on FujiRumors.
The Fujifilm GFX50SMKII will sport the good old 50MP sensor of current GFX50 cameras, have the same form factor of the GFX100S, it will have IBIS and come in the second half of 2021 (but not on August 27).
That's all… for now ;).
The GFX Community
Follow FujiRumors: Facebook, Flipboard, Instagram, RSS-feed, Youtube and Twitter