Fujifilm Announces Shipping Delays for Fujifilm X-S10, XF90mmF2 and More Fujifilm Gear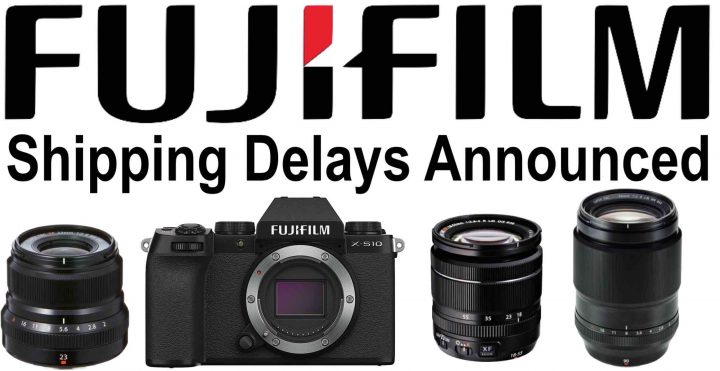 Fujifilm has issued a press release, explaining that due to shortage in parts, some Fujifilm gear will see shipping delays.
You can find the press release and the full list of affected gear below.
Press Release
Notice regarding supply of mirrorless digital cameras and interchangeable lenses
May 18, 2021
Dear customers
We would like to express our sincere gratitude for your continued patronage of FUJIFILM products.
For some models of the mirrorless digital camera "FUJIFILM X-S10" and interchangeable lenses for the mirrorless digital camera "X series", it may take some time before the product is delivered due to the delay in parts procurement. ..
We deeply apologize for any inconvenience caused to our customers.
Affected Gear:
The Fastest Growing Fujifilm Group
Follow FujiRumors on Patreon, Facebook, Instagram, RSS-feed, Youtube, Flipboard and Twitter
Join Our Owners Groups
Join Our Facebook Pages