High Demand for Fujicolor PRO400H Film Forces Fujifilm to Discontinue it Much Earlier than Expected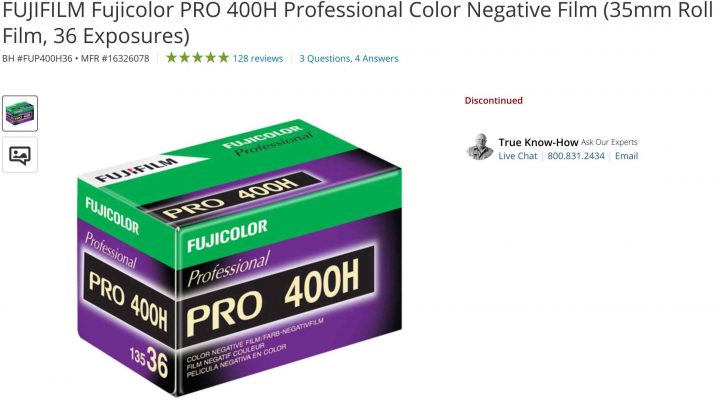 Back on January 15, Fujifilm announced that they would discontinue the lovely Fujicolor PRO400H film by March 22.
After that, the demand for the last stock skyrocketed and Fujifilm is forced to discontinue it much earlier than expected. The new date is June 2021.
At the time of this post I have found literally 1 single pack of film at AmazonUS here.
Stupid me, as I was hoping that Fujifilm would say that due to the high demand they won't discontinue it anymore :(.
Press Release
Fujicolor PRO400H Professional Notice of change in shipping end time
news release
May 18, 2021
Thank you for your continued patronage of FUJIFILM products.
FUJIFILM Imaging Systems Co., Ltd. (President: Toru Nishimura) announced on January 15, 2021 that "Fujicolor PRO400H Professional Discontinuation of Sales" states that the 120 size shipment will end from our company. Expected in March 2022 ". After that, we received more orders than expected, so we had to move forward significantly. We apologize for the inconvenience, but we will change the shipment to the end of June 2021.
We sincerely apologize for the inconvenience, but thank you for your patience and thank you for your continued patronage.
Record
1. Target product and shipping end time
| size | Product name | Shipment end time |
| --- | --- | --- |
| 120 | Fujicolor PRO400H Professional 12 shots 5 pack | June 2021 |