Fujifilm X-H2: These are All the Rumored Specs (so far) and Some of Them Apply also to Fujifilm X-T5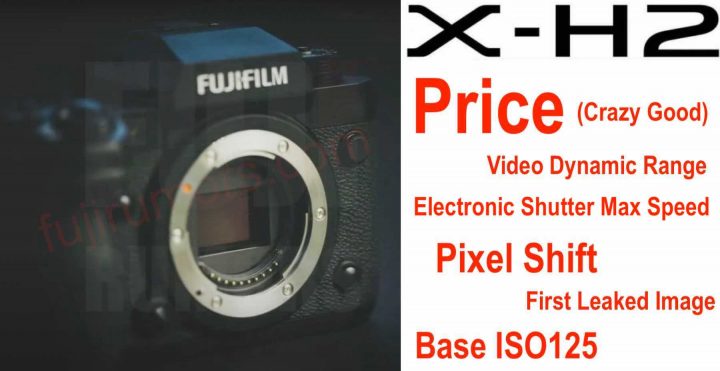 For your convenience, here are all the rumored Fujifilm X-H2 specs available on the internet (and 100% of those rumored specs have been leaked by FujiRumors ;)).
Fujifilm X-H2
Keep in mind that, since it uses the exactly same body of it's faster brother, the Fujifilm X-H2S, many specs not listed here can be figured out by looking at the X-H2S.
So for example we know it will take one CFexpress Type B and one UHS-II card, it will have a wonderful EVF, a PSAM dial, fully articulating screen and what more.
Also, it will obviously have the same AF tracking features of the Fujifilm X-H2S, so subject/animal tracking will also be on the X-H2.
The list above mainly focuses on the differences between the Fujifilm X-H2S and the Fujifilm X-H2.
And keep in mind, the X-H2 and X-T5 will share the same core specs (sensor and processor), so I'd not be surprised to see quite of those specs come also to the X-T5. For example, I'd expect the Fujifilm X-T5 to have base ISO 125, improved ISO performance and I hope also pixel shift and 8K video (although this is just a wish of mine, not at all a rumor, so please don't sh*tstorm on me if the X-T5 does not have that).
In any case it is worth also for X-T line lovers to follow the X-H2 rumors, as the X-T5 might encapsulate lots (hopefull all) of the goodness the X-H2 will unveil on September 8.
Follow FujiRumors on Facebook, Instagram, RSS-feed, Youtube, Flipboard and Twitter.
100% Fuji Colors Power
Rumors and Discussions