Fujifilm X-H2: Getting 8K and 40MP for just $1,999 is Crazy Good Price Indeed – A Price Comparison with Canon R5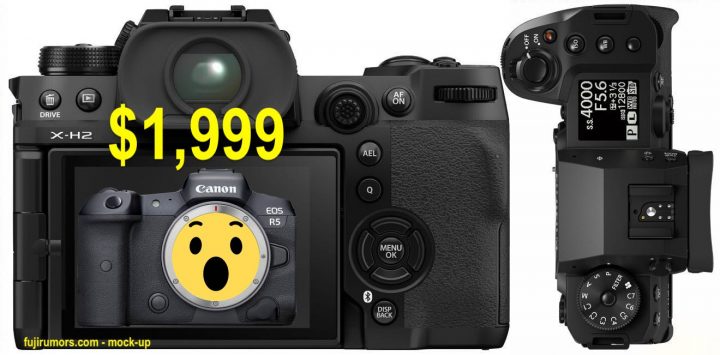 IN STOCK CHECK
I just shared the price for the 40MP Fujifilm X-H2, which will be of $1,999.
I called this a crazy good price in my original article, but given that there was some skepticism on my definition I think I need to give you a bit more context on why I consider the 40MP Fujifilm X-H2 very gently priced.
And in order to do that, we have to look at other high resolution non-stacked and 8K capable full frame cameras.
So let's talk about it and compare it to how much you pay to get other 8K mirrorless cameras on the market today.
Canon R5 (45MP and 8K): $3,900
Fujifilm X-H2 (40MP and 8K): $1,999
Sure there are also other 8K mirrorless cameras out there (the 50MP Sony A1 for $6,500 and the 45MP Nikon Z9 for $5,500), but those are also stacked, so they obviously cost more and they'd make the comparison very unfair
So at the moment, the only camera it makes a bit sense to compare the Fujifilm X-H2 is the Canon R5.
And as you can see, going for a high resolution and 8K capable APS-C body (X-H2) will cost you about half the price than going with the cheapest high resolution 8K mirrorless full frame camera out there (R5).
Plus, we can also expect better heat management from the Fujifilm X-H2, due to the APS-C sensor generating overall less heat than the FF sensor. And we can see already on the 6.2K Fujifilm X-H2S how incredibly well it handles heat.