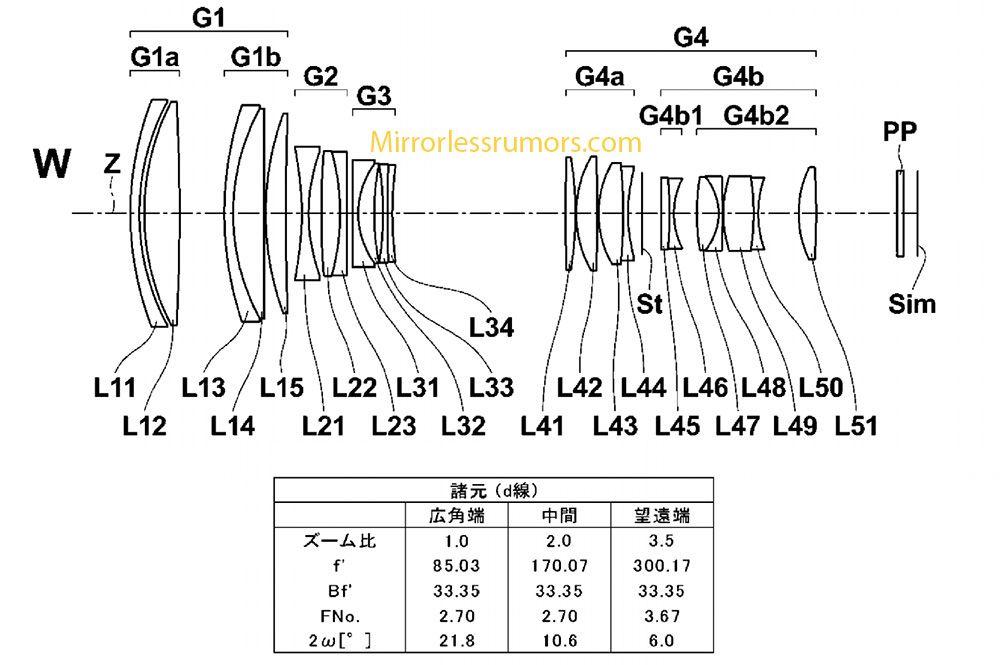 Mirrorlessrumors spotted a new Fuji patent. The Fuji patent, published here, shows a fast super telephoto zoom lens, the XF 85-300 f/2.7-3.7. It's a patent, so the figures could change. Also the XF 56mm (best seller at AmazonUS) changed from f1.4 to f/1.2 on my birthday last year (April 17th).
A new source told us previously here that the lens would be a 120-400 lens (equivalent or not, the source did not specify).
cheers

facebook, google+ and twitter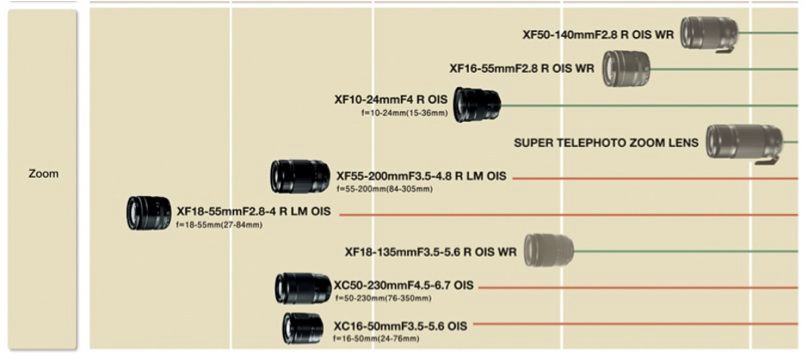 XF lens deals
BHphoto: New Benefits for International Customers: PayPal now open to all countries!
XF 14mm: $200 off (price $700) at BHphoto / Adorama / AmazonUS / Pictureline
XF 18mm: $200 off (price $400) at BHphoto / Adorama / AmazonUS / Pictureline
XF 23mm: $150 off (price $750) at BHphoto / Adorama / AmazonUS / Pictureline
XF 27mm: $250 off (price $200) at BHphoto / Adorama / AmazonUS / Pictureline
XF 35mm: $150 off (price $450) at BHphoto / Adorama / AmazonUS / Pictureline
XF 60mm: $250 off (price $400) at BHphoto / Adorama / AmazonUS / Pictureline
XF 55-200: $200 off (price $500) at BHphoto / Adorama / AmazonUS / Pictureline
EU-ORDERS: Luzu: "Choose UPS for international delivery, their option "UPS Super Saver" for around 45$ is the cheapest anyways. If you "pay on delivery", UPS will handle all the customs work for you and deliver the item home to you where you pay the customs costs directly to the mailman. No going to customs office needed! Declaration of the deliveries from B&H is made very professionally by them and UPS, so I guess German customs are seldom stopping them. I already ordered two lenses this way (the 27mm and the 55-200mm) without problems! Btw.: The delivery is by plane and super fast … around two days only!"