RUMOR: Smaller Fujifilm GFX100 will Have IBIS and Coming Early 2021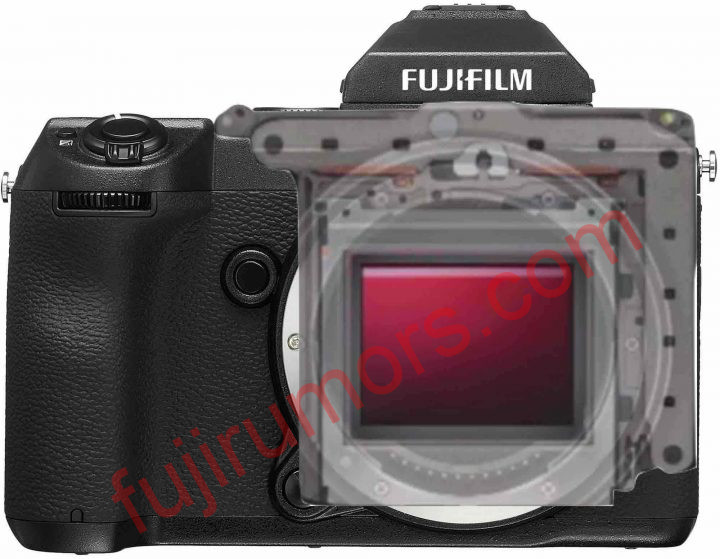 The New Fujifilm GFX100
There is a bit of confusion, so let me clear things up, as well as add something new to it.
Yes, Fujifilm did announce a new Fujifilm GFX100, but that one is an infrared version for forensic use, pretty much as the special Fujifilm X-T1 infrared version.
The Fujifilm GFX camera we rumor here on FujiRumors since a while now, is not an IR Fujifilm GFX100 camera and also not a monochrome camera.
As we told you here, it's a 102 megapixel Bayer sensor camera that is smaller than the current Fujifilm GFX100. Also, as we told you in October, it will come in early 2021.
IBIS or Not?
Now, some wrote me, speculating that the new smaller GFX100 won't have IBIS. And in fact, the IBIS unit on the current GFX100 ain't small at all.
We already made a rendering of the Fujifilm GFX100 IBIS unit mounted on the Fujifilm GFX50S and Fujifilm GFX50R. As you can see, it is definitely too big for any other GFX camera. But since then, Fujifilm has made serious progress when it comes to making the IBIS unit smaller.
And here is what I can tell you today: the new smaller Fujifilm GFX100 coming in early 2021 will have IBIS.
This comes from trusted sources.
New GFX100 Rumor Recap
Ok, so here is the recap it:
new Fujifilm GFX100
it will have IBIS
Are you curious about more details on the upcoming new Fujifilm GFX100?
Well, then something tells me that you should not miss to read FujiRumors next ;).
Follow FujiRumors on Patreon, Facebook, Instagram, RSS-feed, Youtube, Flipboard and Twitter