IBIS COMPARISON: Fujifilm X-S10 vs X-H1 vs X-T4 – Smarter Wiring, 30% Smaller Side by Side with Older IBIS Units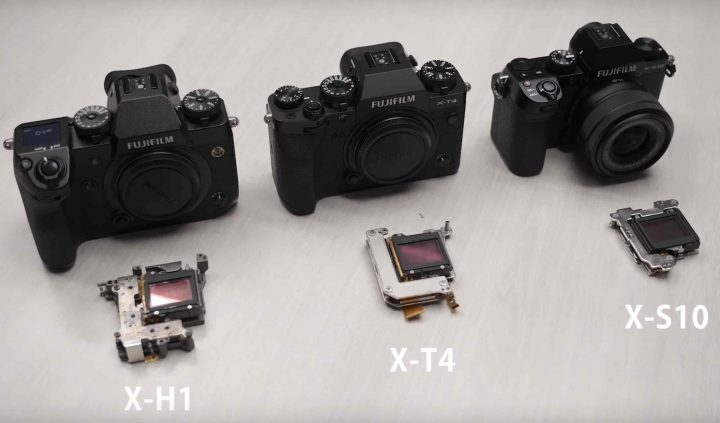 In the latest Fujifilm X Lab episode (which is in Japanese and you rely on a ridiculous automatic google translation that often does not make sense), Fujifilm engineers and managers talk about the Fujifilm X-S10.
They talk about the challenges of shrinking IBIS, how they changed the wiring to make it smaller and more power efficient and other things.
But what is most interesting for us, is that they showed the brand new IBIS units of the Fujifilm X-S10 side by side with the one of the Fujifilm X-H1 and Fujifilm X-S10.
As we have learned during the the launch event (which we shared in our huge X-S10 live blog), the IBIS unit on the X-S10 is about 30% smaller over the one on the X-T4.
And looking at the images below, you can really see how the X-S10 IBIS is clearly smaller than the X-T4 IBIS, not to talk of the X-H1 IBIS, which is the first IBIS Fujifilm ever created (well, that's not technically not correct, but seriously, we don't count this one, ok?).
It's impressive how rapidly Fujifilm is proceeding with the miniaturization process of its IBIS, which is a declared top priority for Fujifilm.
Follow FujiRumors on Patreon, Facebook, Instagram, RSS-feed, Youtube, Flipboard and Twitter
More Images + Video