BREAKING: Fujifilm GFX100S will be a Bit Smaller than Fujifilm GFX50S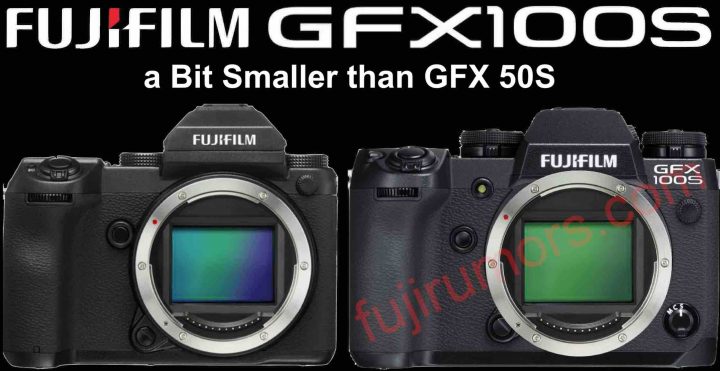 We told you back in early December, that the upcoming Fujifilm GFX100S will be "about as big" as the Fujifilm GFX50S.
Well, according to information I have received from trusted sources, the Fujifilm GFX100S will be actually "a bit smaller" than the Fujifilm GFX50S!
So let's sum it up:
backside illuminated sensor with full phase detection pixels coverage
a bit smaller than Fujifilm GFX50S
sounds too good to be true, but it's true!
Just back in 2019, IBIS was the single most important reason why Fujifilm had to make the Fujifilm GFX100 so big. Now Fujifilm was able to minaturzie the mechanism to a point, that they can fit it into a much smaller body.
That thing looks better and better, the more we find out about it!
Follow FujiRumors on Patreon, Facebook, Instagram, RSS-feed, Youtube, Flipboard and Twitter