Fujifilm GFX100S Explained: Fixed EVF, Only One Top Dial (PSAM), No D-Pad, Top LCD, No Humpback and More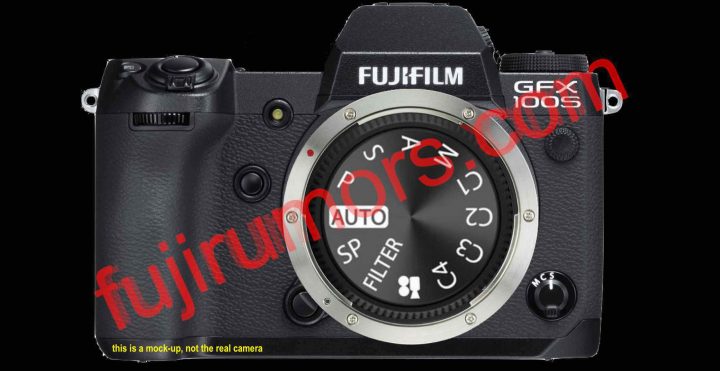 Ok guys, let's narrow the range of our imagination, and describe a bit closer the Fujifilm GFX100S.
According to our information, you can imagine Fujifilm GFX100S like this:
Let's add the information we already shared:
So, the Fujifilm GFX100S will be the first GFX camera with a PSAM dial.
And I get it: the almost totality of the market wants a PSAM dial. And if Fujifilm wants to attack the high end full frame market, then they simply have no other choice than to offer a GFX camera with PSAM dial. It will help the GFX system to get more popular.
And you know what?
Sure, I still would have preferred retro dials, but a PSAM dial is still better than the solution the GFX100 adopted, which was the first and only Fujifilm I ever used, that I struggled to operate out of the box.
So, mixed feelings here. But overall I prefer a PSAM dial over the solution adopted on the original GFX100.
Follow FujiRumors on Patreon, Facebook, Instagram, RSS-feed, Youtube, Flipboard and Twitter