The Fujifilm X-T5 Dominates…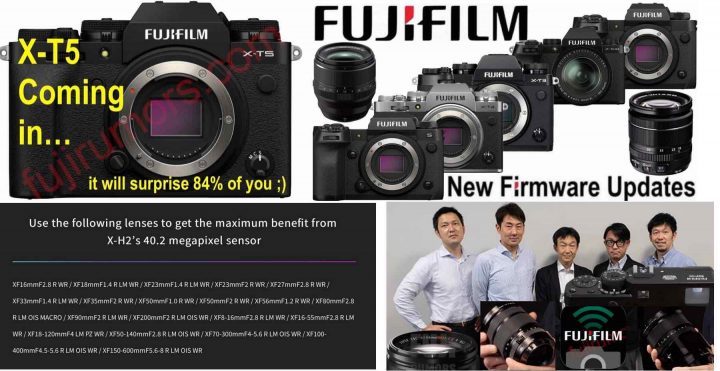 The Fujifilm X-T5 dominates our dreams and desires.
And how do I know that?
Well, because on the month where Fujifilm dropped a true stunner, the Fujifilm X-H2, the rumors and speculations of the Fujifilm X-T5 crushed anything X-H2 related in terms of views here on FujiRumors.
And guys, if the Fujifilm X-T5 is what you want, then you'll get it… very very soon they say ;).
But while the Fujifilm X-T5 dominates your interest, there are some articles shared in September that you should not have missed. And if you did, here they are.
Top 10 September Articles
As for the Nr.10 in the list, make sure to check out the follow up article of Fujifilm:
The Tamron rumor was about the Tamron 150-500mm f/5-6.7.
The Latest and Greatest