List of Fujinon XF Lenses that Get Maximum Benefit from Fujifilm X-H2 (and X-T5) with 40 Megapixel Resolution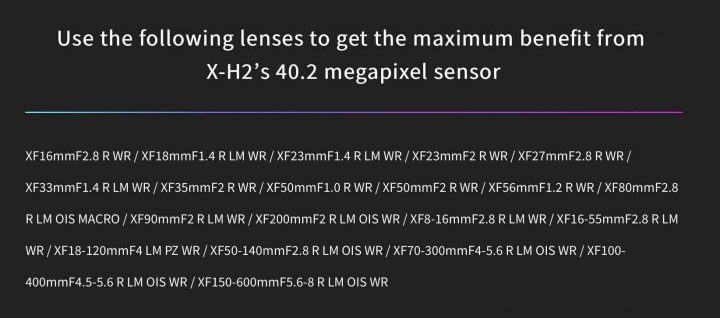 What's Best on 40MP
Let's be clear: more or less every single Fujifilm XF lens will perform better on the 40MP sensor. So even if an older lens can't really resolve all the 40MP, they will still perform better than on the current 26MP sensor. Some might resolve 30MP, others 33MP, others more or less.
In short: the new 40MP sensor will make every single XF lens perform at its best possible in terms of resolution.
And yet, not all take full advantage of the new 40MP sensor. And Fujifilm was kind enough to provide us with a list of lenses, that will get maximum benefit from the X-H2 40MP sensor.
The lenses are:
Pre-Order