BREAKING: Tamron Telephoto Zoom for Fujifilm X Mount Coming 2022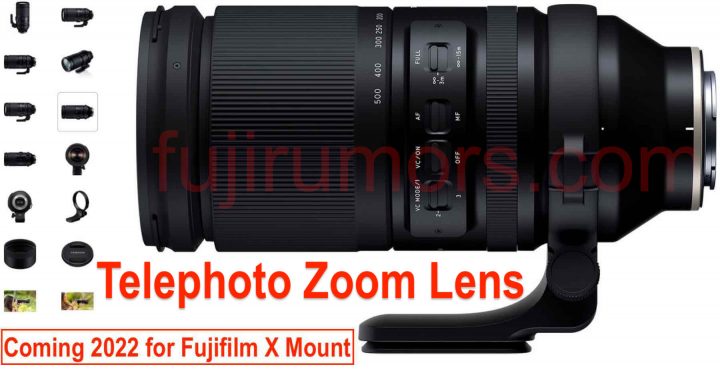 After the release of the Tamron 18-300mm f/3.5-6.3, a Tamron manager gave an interview promising three more lenses:
a standard zoom
a wide-angle zoom
a telephoto zoom
Since that interview, we got the standard zoom (the Tamron 17-70mm f/2.8).
So there are still two more lenses missing, the wide-angle zoom (very likely to be the Tamron 11-20mm f/2.8) and an unkown telephoto zoom.
Well, according to information we have received, the wait for one of the two lenses should soon be over as Tamron is going to launch a telephoto zoom for Fujifilm X mount within 2022.
Keep them coming Tamron!!!