Trusted Source Confirms: Fujifilm X-T5 Announcement in 2022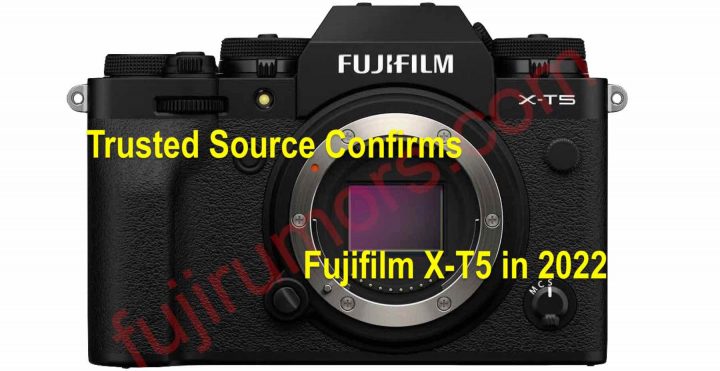 A highly trusted source contacted me in the hours following the rumor we shared coming from a new source, who told us that the Fujifilm X-T5 will come in 2022.
The trusted source confirmed it to me: yes, the Fujifilm X-T5 announcement will happen still in 2022!
So now there is no doubt anymore: it's coming, not long after the Fujifilm X-H2S and shortly after the Fujifilm X-H2.
We know with 100% certainty that the Fujifilm X Summit on September 8 at 2PM New York time will be reserved to the Fujifilm X-H2 and other gear (like the GF20-35), but there won't be an X-T5 announcement there. At least not a full announcement. No idea if they'll give us hints regarding its development, as Fujifilm did with the X-Pro3 for example.
In any case, September 8 will tell us a lot about the Fujifilm X-T5, since whatever the image quality of the X-H2 is, the X-T5 will have the same IQ.
Follow FujiRumors on Facebook, Instagram, RSS-feed, Youtube, Flipboard and Twitter.
100% Fuji Colors Power
Rumors and Discussions