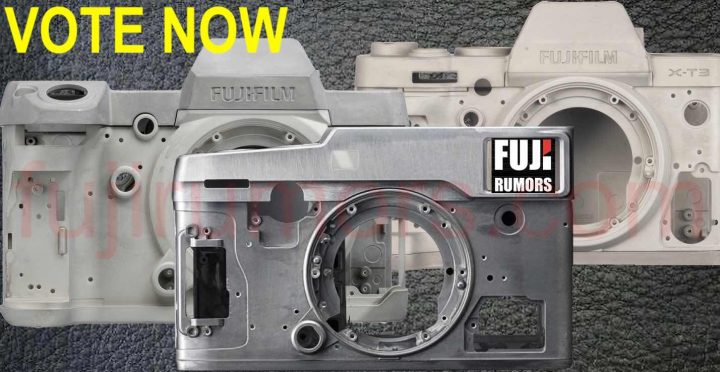 Let's start the week with a little fun post. The serious stuff (rumors included) will follow soon enough, don't worry about that. ;)
With the recent triple Fujifilm camera registrations, the comments section run hot about what these cameras could be.
So I thought to launch a little poll, to see how good the FujiRumors community is, when it comes to make speculations about future products.
Of course, if there is somebody, who actually knows something, feel free to contact me via email at fujirumor@gmail.com, PM on social media or even anonymously via rumor box (feel free to use a nickname in that case).
Now pick your top three future Fujifilm cameras down below.
One Tip: Fujifilm X-Pro3 is sure, so check that box.
VOTE BELOW