Fujifilm Working on the Ultimate $5,000+ APS-C X-Trans X-series Camera (also for Video) ** Grain Of Salt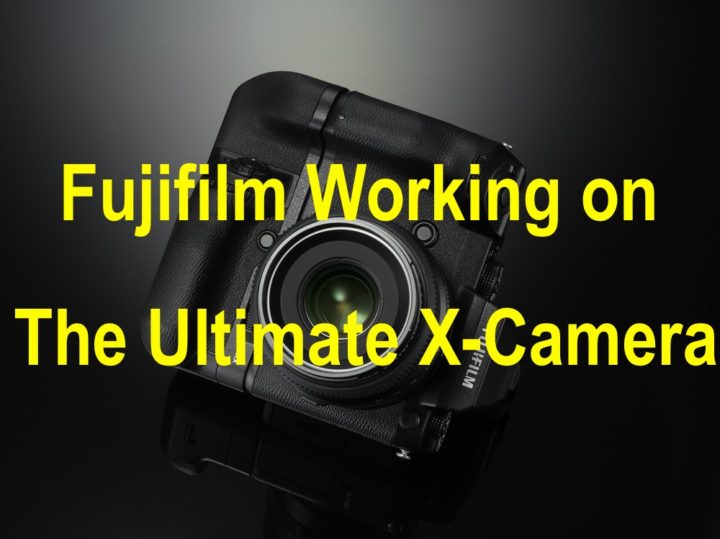 Hey guys,
You might remember how recently a Fujifilm Manager said "when we announce our new telephoto prime [in 2018] we also need a higher performance body".
What did he mean with "higher performance body"? The X-T3? Or maybe something completely different?
I'm not sure now… but I can tell you what I'm recently hearing.
Keep in mind… these are the first steps into a potentially very exciting rumor journey, but it's just a fragile whisper at this stage, so please do NOT take this as a fact. I could follow a wrong hint, or maybe there is some truth in it…
Here is the thing:
I got some hints that Fujifilm is working on the ultimate X-series camera. It should be a camera that will top everything we know from Fujifilm so far in the APS-C world and it could also have some more cinema-centric aspects, that would make it the perfect companion for the newly announced MK18-55mm T2.9 and MK50-135mm T2.9.
I don't know if the Manager quote above was refering to this camera, or "simply" to the X-T3. I'm still working on this.
However, one anonymous source shared some more details, telling me it should cost "around $5k" (or even more) and be still an X-Trans camera. (thanks for sharing… and I will investigate further the other details you sent me).
So guys, just follow FR, and let's see how deep the rabbit whole really goes :-)
And of course, in case someone out there could help, please contact me at fujirumor@gmail.com or using the rumor box (with nickname if possible).
cheers

Fuji X Forum, Facebook, RSS-feed and Twitter