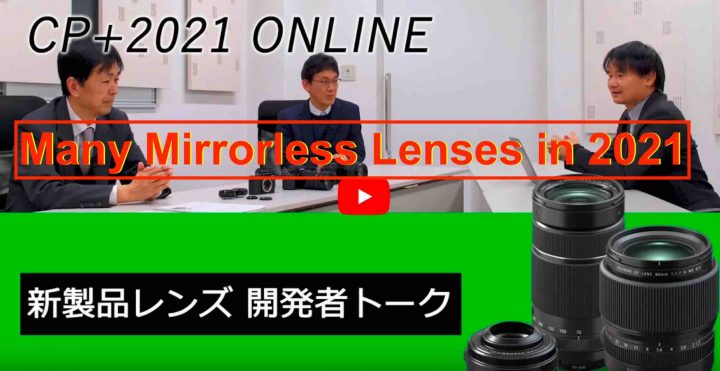 Fujifilm General Manager Takashi Ueno said at the virtual CP+ convention 2021 that Fujifilm will release "many mirrorless X and GFX lenses this year".
Well, the start in 2021 was fantastic, with the following three lenses launched:
But that is apparently not enough for 2021.
FujiRumors already told you to forget about the XF35mmF1.4MKII. That's rocksolid multiple confirmed from several trusted sources.
What will still come for sure are:
We also know Fujifilm is also working on a Fujinon XF150-600mm, but that one should come in 2022. Of course FujiRumors is investigating and making constant progress on the rumor front, so expect updates soon.
In the meantime, down below is a summary of Fujifilm's CP+ online talk.