Focus On Glass: Fujinon XF 8-16mm F2.8 (no Cheating) and GF 30mm F3.5 Quick Development Insights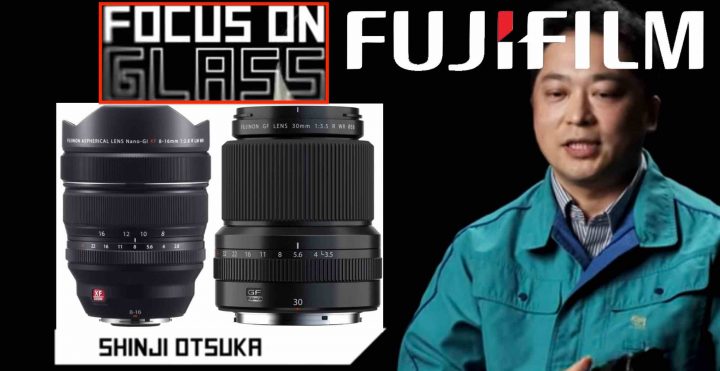 Fujifilm Spain has published very short videos about the Fujinon XF8-16mm F2.8 and the Fujinon GF30mm F3.5, that include some tidbits about its development, that I have extracted for you.
Both videos can be found below, along with a written summary.
XF 8-16mm F2.8 Video
it was a challenge to achieve an angle of view of over 120 degrees at f/2.8 constant aperture
when you first develop ultra wide angle lenses, you think about cheating its image quality [admin: I guess he means working too much with digital correction]
Fujifilm did not want to "cheat" with the XF8-16mmF2.8, and wanted to achieve the best image resolution possible
f/2.8 is important in low light, but you also get sharp images corner to corner
GF30mm F3.5 R WR Video
Fujifilm is proud of its work with this lens
no compromises at all
you don't feel like using a wide angle lens, as it has minimal aberration
it's a super wide angle lens without distortion
Fujifilm wanted to create the lightest lens possible while maintaining the number glass elements and weather resistant construction
Fujifilm has achieved high resolution with edge to edge sharpness in a compact size
From all I could see so far, the Fujinon GF 30mm f/3.5 (16mm APS-C quivalent) is just mind-blowing!
Follow FujiRumors on Patreon, Facebook, Instagram, RSS-feed, Youtube, Flipboard and Twitter