Fujifilm GFX100S Shipping Delay: "Pre-Orders Exceed Expectations!"… and Why It's Not a Marketing Move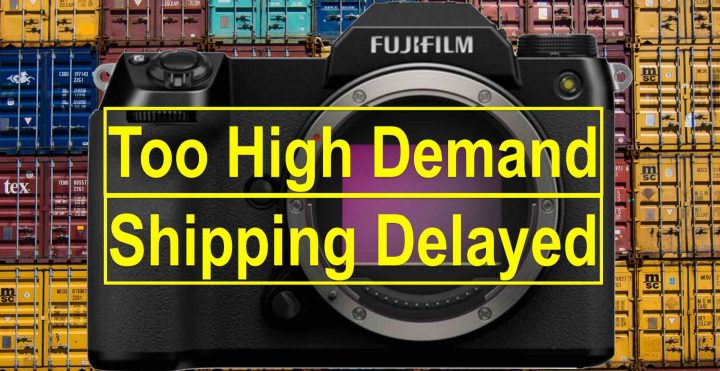 Fujifilm has issued an official statement, telling customers that the Fujifilm GFX100S won't ship at the end of February like planed (for the Japanese market), but later.
The reason is that the pre-orders exceed Fujifilm's expectations. Hence, Fuji says it will "take some time" until they'll be able to ship it.
Here is when major retailers expect stock at the time of this post:
As usual when these notifications are released by companies, some say in the comments that this is some sort of marketing move.
But trust me: Fujifilm wants to ship as many GFX100S cameras within March as possible for the simple reason that the Japanese fiscal year ends in March, and the more GFX100S they will ship by then, the more Fujifilm can show up with good imaging division numbers in front of investors.
A shipping delay beyond March is the last thing they want. But so far, BH & Co still set the shipping start for March 11.
Here on FujiRumors we compared pre-orders of the Fujifilm GFX100S with the one of the GFX100, GFX50S and GFX50R, and we saw that the GFX100S alone got more pre-orders in the first three days then the other three GFX cameras combined.
Trust me: Fujifilm has landed a mega homerun with the GFX100S. Now it is crucial for Fujifilm to be able to ship it as fast as possible to cement this colossal success.
The GFX Community
Follow FujiRumors: Facebook, Flipboard, Instagram, RSS-feed, Youtube and Twitter
Shipping Delay Notificiation – Press Release
Mirrorless digital camera "FUJIFILM GFX100S" delivery delay notice
February 1, 2021
FUJIFILM Imaging Systems Co., Ltd.
Dear customers
We would like to express our sincere gratitude for your continued patronage of FUJIFILM products.
The mirrorless digital camera "FUJIFILM GFX100S" scheduled to be released in late February has received more reservations than expected, and the number of preparations has exceeded the number of preparations.
Therefore, it may take some time before the ordered product is delivered.
We will do our best to meet the quantity of reservations as much as possible, but we appreciate your understanding.
The GFX Community
Follow FujiRumors: Facebook, Flipboard, Instagram, RSS-feed, Youtube and Twitter
(google translated via Fujifilm)