Fujifilm GFX100S Record Pre-Orders on FujiRumors: It Beats GFX100, GFX50S and GFX50R… Combined!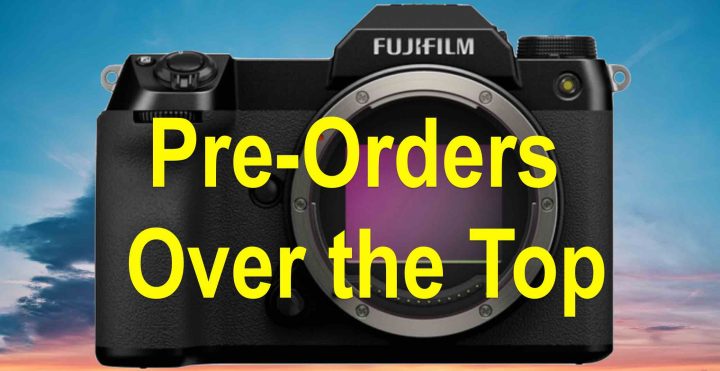 On Friday we reported how BHphoto marked the Fujifilm GFX100S as top seller.
I decided to check how pre-orders are going here on FujiRumors… and what I saw was rather unexpected.
The first days of Fujifilm GFX100S pre-orders were stronger than the first days of the GFX100, GFX50S and GFX50R pre-orders combined!
Also, it the GFX100S enjoys stronger pre-orders than any mid range Fujifilm X series camera, such as the X-S10 and X-E4.
Only high end X-series cameras like the X-T4 and X100V still have an advantage over the GFX100S.
Sure, this data is restricted to FujiRumors pre-orders (where mid-range is never selling that well). But in my experience, the more high end we go, the more sales made via FujiRumors can be representative for overall sales for high end cameras (meaning a high end camera that does not sell well among the FR-community, also does not sell well overall on the market).
If so also this time, then this means that Fujifilm landed a big hit with the Fujifilm GFX100S, and I am afraid they'll need a long time to satisfy all pre-orders!
And to every single one of you, who decided to pre-order their new gear via FujiRumors: thanks so much! I will reward your help with some hot rumors ;).
The GFX Community
Follow FujiRumors: Facebook, Flipboard, Instagram, RSS-feed, Youtube and Twitte