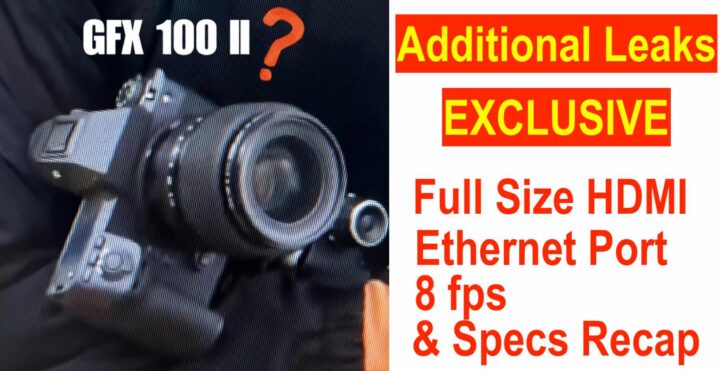 FujiRumors is always happy to bring you exclusively the latest leaks about the Fujifilm GFX100 II.
And yes, I see our rumors are popular everywhere, often without attribution to FujiRumors.
But that's not a problem, because while elsewhere you'll find only rumors previously shared on FujIRumors, we just leap ahead with more rumors. So here is the next bunch ;)
8 fps mechanical shutter
full size HDMI
Ethernet Port
Down below you'll find the most accurate and comprehensive list of GFX100 II rumors.
Oh… and I am working on more GFX100II related rumors of course, but also other good stuff. You don't want to miss it, trust me ;).
Oh, and trust me… it has an angled top plate. That rumor is 100% accurate (thanks to our sources for confirming it).
Fujifilm X Summit September 12 at 5 AM New York Time
GFX100II Rumors & More