Fujifilm GFX100 Successor about the Size of GFX100S but With Angled Top Plate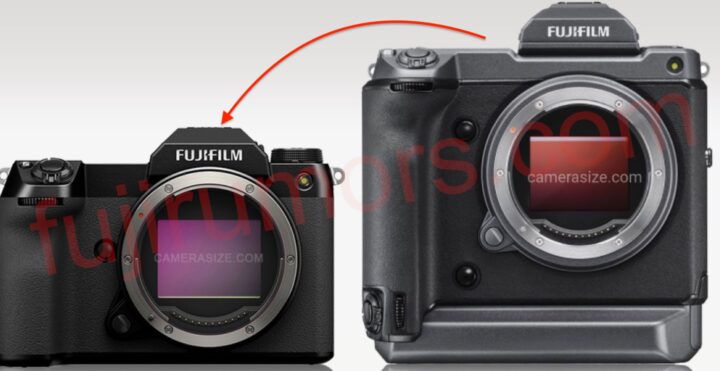 We already told you that the Fujifilm GFX100 successor will no longer have an integrated battery grip, but come with an optional battery grip.
The main benefit of this decision made by Fujifilm is that it will be considerably smaller than the current GFX100.
In fact, according to our trusted sources, the Fujifilm GFX100 replacement will have about the same size of the Fujifilm GFX100S.
But to be clear: it won't have exactly the size of the GFX100S nor use the same body shared by the Fujifilm GFX100S and GFX50SII.
In fact, it will be a new body with an interesting design choice: according to our sources, it will have an angled top plate. Don't ask me more about it because "angled top plate" is all I know, too.
Fujifilm X Summit September 12
GFX100 Successor Rumors & More
Follow FujiRumors on
Fujifilm Facebook Groups