Fujifilm GFX100 Replacement Coming with Detachable Battery Grip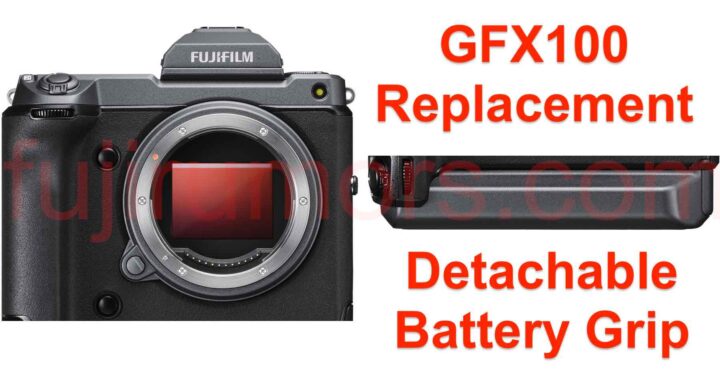 The Fujifilm GFX100 replacement is coming to end the moaning ;).
Let me explain.
When Fujifilm launched the original GFX100, it camera with an integrated battery grip.
This was welcome for those photographers, who love operating cameras with battery grips, but many others would have preferred a smaller camera without the built-in grip.
So Fujifilm launch the glorious Fujifilm GFX100S without battery grip.
But then the moaning started again, because that camera had no battery grip option at all.
And here comes the good news that will make everybody happy (maybe).
The Fujifilm GFX100 replacement will come with a detachable battery grip. Best of both worlds with the maximum flexibility.
Fujifilm X Summit September 12
GFX100 Successor Rumors & More
Fujifilm X100V Successor Rumors
Follow FujiRumors on Patreon, Facebook, Instagram, RSS-feed, Youtube, Flipboard and Twitter
Fujifilm Facebook Groups