RUMOR: Fujifilm GFX100 Replacement Coming with New Sensor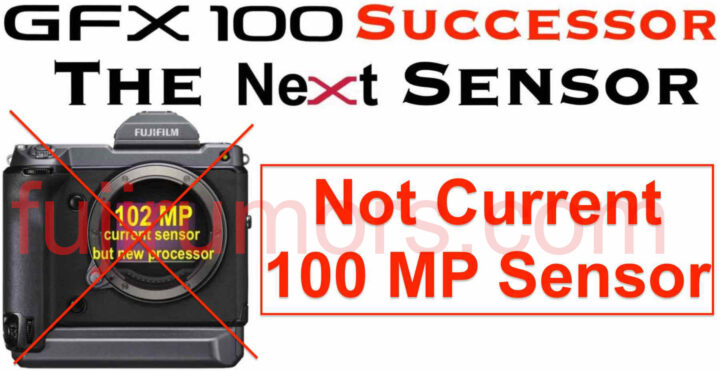 It's coming.
Fujifilm officially announced the Fujifilm X Summit on September 12.
We told you about it already in early July while I was on holiday in one of the most beautiful towns on the entire Mediterrenean sea (visted this year also by Russel Crowe).
And while a few days later I was driving home and stopped in one of the most enchanting regions of Italy, I told you that Fujifilm would announce the Fujifilm GFX100 successor on that day.
Of course the big guessing started about the GFX100 successor. And we were able to share a few specs already:
But one of the most urgent questions is: which sensor will it use?
The hottest speculation floating around is that it will use the current 100MP sensor in use on the Fujifilm GFX100 and GFX100S boosted by the power of the new X Processor 5.
But our sources tell us that's wrong.
According to our trusted sources, the Fujifilm GFX100 replacement will not use the sensor currently in use on the GFX100 and GFX100S.
That's 100% sure, super-trusted and rocksolid.
Time has come for the GFX system to get a new sensor!
But what could it be?
Just follow FujiRumors and you'll find out soon enough ;).
Fujifilm X Summit September 12
GFX100 Successor Rumors & More
Follow FujiRumors on
Fujifilm Facebook Groups