This New App Gives You Access to Over 100 Film Simulation Recipes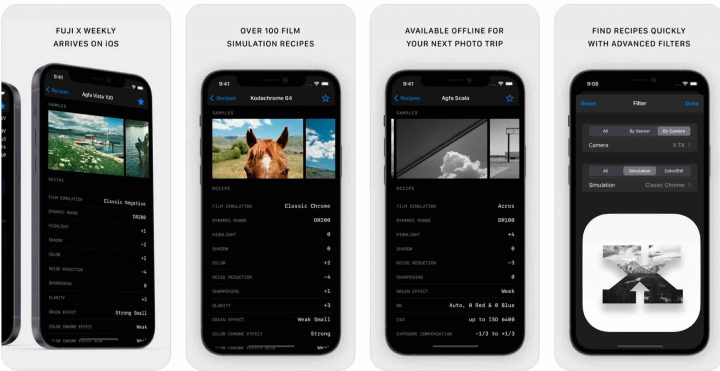 Fuji X Weekly has launched his free Film Recipes App that gives you access to over 100 Film Simulation Recipes for Fujifilm X cameras! You can get extra features if you pay.
These JPEG settings allow you to get various looks straight out of camera, many based on film stocks, such as Kodachrome, Portra, Tri-X, Superia, Vista, and many more!
If you have a Fujifilm X camera, there are Film Simulation Recipes in this app that are compatible with your gear—it's a great resource for Fujifilm X photographers!
Simply select the recipe you want, adjust the JPEG settings as required, and shoot!
You can download the Fuji X Weekly App for iPhone here. Android App is in the works.
Join Our Owners Groups
Join Our Facebook Pages