Surprise? Fujifilm GFX100 II Sensor Could be Even Faster than we Thought (Anonymous Source)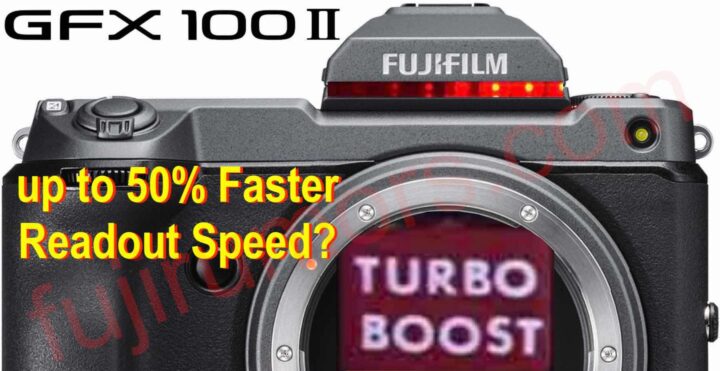 So guys.
I can confirm it.
The Fujifilm GFX100 II will come with a new 100 megapixel sensor.
Now, in our previous rumors we told you it would be based on the sensor architecture of the Sony A6700/FX30 sensor. Hence a BSI sensor that is faster to read out than previous generation of BSI sensor (in use on X-T4, X-S20, GFX100S, GFX100 etc).
But now an anonymous source reached out to us and told us that the Fujifilm GFX100 II will use a different design compared to the A6700/FX30 sensor.
The source said that while the A6700/FX30 offers a 10-20% speed increase over the conventional BSI sensor, this new sensor in use on the GFX100 II will offer up to 50% increase in readout speed.
And just to be clear, we are not talking about a stacked sensor, but an improved BSI sensor, hence this also fits with the rumor we shared earlier.
Now, this information comes from an anonymous sources, so it has to be taken with a grain of salt.
In any case we can be sure that it is indeed a new sensor and we can expect overall speed improvements on the Fujifilm GFX100 II.
Then, how much faster it is to read out, we will find out on September 12.
Fujifilm X Summit September 12 at 5 AM New York Time
GFX100II Rumors & More
Follow FujiRumors on
Fujifilm Facebook Groups