Fujifilm X-T3 Firmware Update in Spring/Summer will Bring "a Significant Number" of Fujifilm X-T4 features to X-T3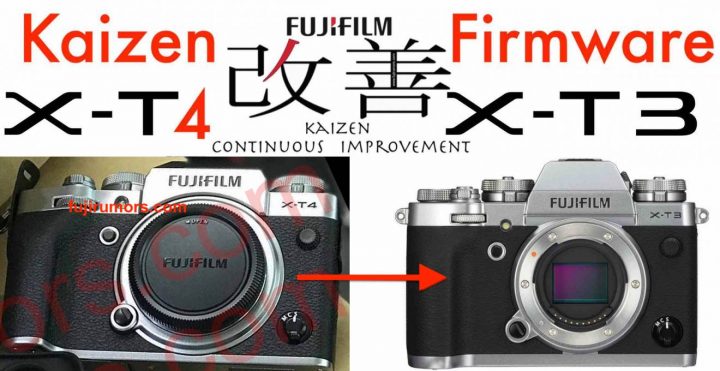 We just had to debunk a rumor, about an imminent arrivial of Fujifilm X-T3 firmware 4.0.
We confirm, the firmware is NOT coming soon, hence the screenshot you see in this post with the firmware update list, is 100% fake. Fujifilm is NOT currently editing the firmware page to release a new firmware very soon.
Here is the rumor we received from sources (thanks):
  a significant number of the new features in X-T3 successor will be introduced to X-T3 via firmware updates in the spring/summer
So, there will be eventually one, but the wait is definitely longer, and Fujifilm is NOT editing their firmware page right now, as the firmware has still to be developed. So no need to format your SD-Card, fellow X-T3 users ;).
But the day the firmware comes, what could be the features? Easy to upgrade should be:
digital image stabilization
new film simulations Classic Negative and Bleach Bypass
AF Range limiter, Clarity adjustment, handheld HDR feature
240 fps
But that's all just speculation from my side. Nobody knows the precise features yet.
The Fujifilm X-T4 will be announced February 25/26 (depending on your time zone here)
Follow FujiRumors: Patreon, Facebook, Instagram, RSS-feed, Youtube, Flipboard and Twitter