Fujifest 2019: Wordwide Fujifilm X-Pro3 Tour Dates and Locations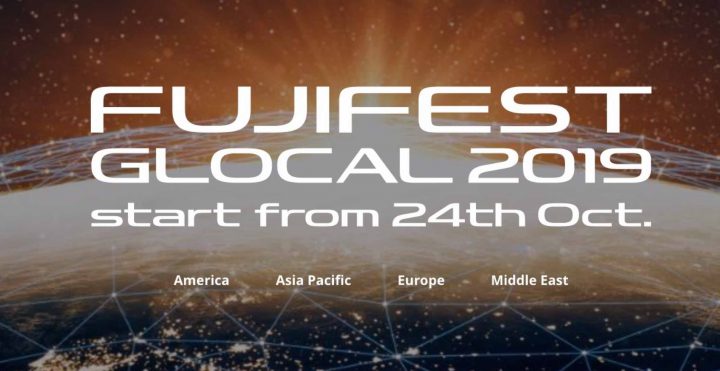 At the most recent Fujifilm X summit, Fujifilm announced "Fujifest", a series of events all over the world to give customers the chance to play around with the Fujifilm X-Pro3 and other latest and greatest Fujifilm gear.
Now Fujifilm published the full list of countries and dates of the Fujifest 2019. You can see the full list down below.
America
| | | | |
| --- | --- | --- | --- |
| USA | New York | Oct. 24 -26 | Phot Plus Expo |
Europe
| | | | |
| --- | --- | --- | --- |
| Czechia | Prague | Nov. 30 | TBA |
| France | TBA | TBA | TBA |
| Germany | TBA | TBA | TBA |
| Ireland | Dublin | Nov. 18-22 | Street Workshop |
| Italy | Milano | Oct. 23 | TBA |
| Italy | Padova | Nov. 16 | 2 Emme Foto |
| Italy | Brescia | Nov. 23 | New Free Photo |
| Italy | Montepaone Lido (Catanzaro) | Dec. 7 | Cine Sud |
| Italy | Napoli | Dec. 13 | Foto Ema |
| Italy | Roma | Dec. 21 | Sabatini |
| Spain | TBA | TBA | TBA |
| Sweden | Stockholm | Oct. 24 | Kolla X Stdlm |
| Turkey | Istanbul | Oct. 26-27 | Karaköy Showroom |
| Turkey | Izmir | Nov. 2-3 | Izmir Showroom |
| Turkey | Antalya | Nov. 3 | Antalya Showroom |
| Turkey | Ankara | Nov. 9 | Ankara Showroom |
| Turkey | Eskisehir | Nov. 10 | Eskisehir Showroom |
| Turkey | Bursa | Nov. 16 | Bursa Showroom |
| Turkey | Izmit | Nov. 17 | Kocaeli Showroom |
| Turkey | Adana | Nov. 23 | Adana Showroom |
| UK | London | Oct. 24 -27 | Print Life Exhibition |
| UK | London | Nov. 11 -15 | Street Workshop |
| UK | Edinburgh | Nov. 18-22 | Street Workshop |
| UK | Glasgow | Nov. 18-22 | Street Workshop |
| UK | Liverpool | Nov. 18-22 | Street Workshop |
| UK | Manchester | Nov. 18-22 | Street Workshop |
Middle East
| | | | |
| --- | --- | --- | --- |
| Qatar | Doha | Oct. 24 | Souq Waqif |
| UAE | Dubai | Oct. 24 | TBA |