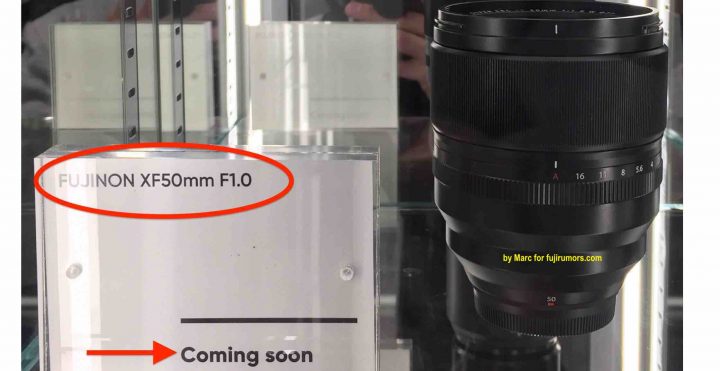 You know what's a really cool thing of being part of the FujiRumors community?
That you guys are my eyes and ears all over the world :).
So it happens that, even though I can not visit the brand new Fujifilm "House of Photography" in London, fellow FR-readers keep me updated, and let me know about their experience. Hence, a little bit, it feels like you allow me to be there with you, too. :)
Today it's Marc, who sent me a lovely tidbit from inside the "House of Photography": images of the Fujinon XF 50mm f/1.0, which Fujifilm marks as "coming soon".
That lens can't come soon enough!
Other than that, I hear just great things about the "House of Photography", which also hosts the famous Markus Klinko exhibtion about David Bowie.
So if you are one of the lucky FR-readers living in London or around, definitely go there as soon as you can.
And don't forget… whatever you hear and see… you are my eyes and ears… ;)
You can contact me anytime at fujirumor@gmail.com or via private message on Facebook or Twitter.
Follow FujiRumors on Facebook, Instagram, RSS-feed, Youtube, Flipboard and Twitter.
Rumors and Discussions

Stay in the Loop