The Camera Industry Crisis: Who Will Fall and Who Will Survive? My Opinion, Your Vote!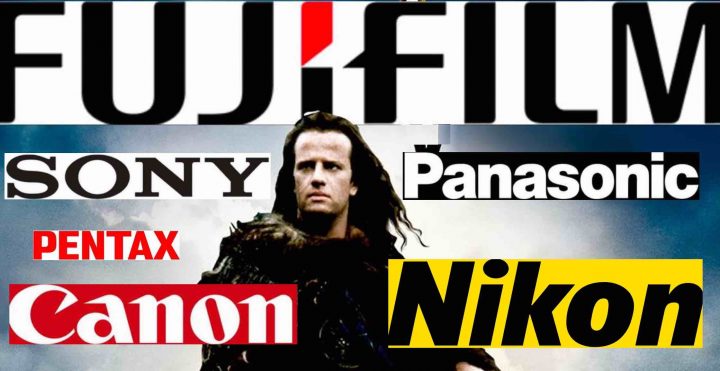 Recently we published an article, where Nikkei experts predicted a dark future for the camera industry. It's an interesting one, that goes beyond the statement "smartphones are to blame for that". Make sure to read if first here.
This is kind of a follow up article to that.
Here are a few considerations, and then feel free to say your opinion in the comments and to vote the survey down below.
Let's start!
Who Fell Already?
Casio was actually a big player at the beginning of the digital area, but also the first victim, as they focused on compact cameras, the first eaten up by the rise of smartphones.
Samsung joined the mirrorless world with a series of great products and aggressive marketing, but despite the class leading technology available on the Samsung NX1, they pulled out of the camera business. It confirms, that having a great product is not enough to succeed.
Hasselblad is in the hands of a Chinese drone maker. And except for the Hasselblad X1D MK II (basically a MK I with improved firmware), nothing happened. A comeback would totally surprise me.
Lytro tried to join with an innovative concept, but failed.
Olympus: despite a rather clumsy attempt to reassure its customers, after they sold their imaging business, it's Game Over also for Olympus. As an early adopter or their mirrorless system, this hurts me a lot!
Fujifilm
Will Fujifilm be among those, who will survive?
Time will tell, but I feel like that Fujifilm goes a different path compared to all other camera makers, and this could turn out to be their strength at the end.
Fujifilm focuses on APS-C and Medium Format and tries to make the most out of the advantages those system offer over full frame (strengths we reported about here).
Also, Fujifilm offers a different design philosophy over the other camera makers, with a vintage touch that gives users something, that goes beyond any specs: a fun photographic experience.
And maybe, in times, when every camera is just crazy good, maybe the single most important factor will become how much joy we have using the gear we own, and hence invest in those systems, that inspire us beyond the specs sheet.
Moreover, we should not forget that Fujifilm is a massive company with lots of strategic businesses (for example in the medical area). But its imaging division is fairly small, which could turn out as an advantage.
Nikon, whose core business is photography, has a massive infrastructure that now they have to re-organize and scale down radically. Fujifilm on the other hand was "born" in the niche and kept a rather small profile over these years. This might give them more flexibility and less need to radically re-structure their imaging business.
read here – It's a Triumph: FUJIFILM Wins Top 2 World Press Photo Awards and Even More… Despite not Being Full Frame ;)
Sony
Sony will be one of the two or three companies, to be able to survive.
Main reason: great timing in entering the full frame mirrorless market, when there was nobody there. And they have been there alone for many years. When finally Nikon, Canon and Panasonic tried to compete, it was too late. Sony dominated FF, and will continue to do so, also suppoted by the fact, that in the meantime Tamron, Sigma and Co dedicated lots of R&D to develop lenses for the Sony system.
Another key advantages (admitted also by Fujifilm managers): Sony makes their own sensors, and (as Fuji managers admitted, too) Sony has also better marketing.
While making your own sensor according to your needs when and how you want is surely a massive advantage, I personally like Fujifilm's marketing overall. Sure, Fuji might not work as close with all those big youtube influencers and fly them with helicopters over the Grand Canyon or with quad's through the desert, making a camera announcement more of a Disneyland-like experience.
But I feel like Fujifilm captures well the spirit of what it is shooting with its cameras, plus the Fujifilm X summits are a great way to introduce new gear and get connected with customers on a more sober and professional way.
Nikon
The numbers shared by Nikkei are dramatic for Nikon. And honestly, I agree with the Italian guys at ProMirrorless, when they say that the Nikon Z5 is Nikon's "all or nothing" camera. If that camera will be able to turn it around, then good. Otherwise I am afraid they might fall sooner rather than later.
If the Nikon Z5 would have had good video specs, it might have had good chances to be Nikon's saviour. But I am not sure if the Nikon Z5 can be that successful, in a market, that seems to reward more those type of cameras, that can do it all: hybrid stills/video cameras.
Surely I cross fingers, that Nikon will soon be able to flourish again.
Canon
To imagine a camera world without Canon is just not possible. But it was also hard to imagining a phone world without Nokia. Nobody is save these days.
Speaking numbers:
The operating profit at Canon's imaging system units fell by 48.2 billion yen in the year through December, a 62% drop the previous year. Its profit margin was 6%, a far cry from the 27% it achieved in the same period in 2007.
A drastic decline also in Canon's case, but they are striking back with fairly good (although expensive and overheating) hybrid cameras, and I think that could turn out good for Canon.
Also, like for Sony, also Canon makes their own sensors, which is a huge advantage, as they can tailor timing and features to their needs.
L-Mount Alliance (Panasonic)
In an interview that you can read here, Sigma CEO said something rather clear:
In terms of market share, Sigma is not satisfied by the L-Mount Alliance. But it is still too early to draw conclusions.
However, in a market declining at lightning speed, I doubt there is still much time left to finally making the breakthrough.
Now, I did write a piece about the Panasonic full frame fiasco in the past, and how it probably shows that skipping full frame was the right decision for Fujifilm. Now we have also an important CEO stating that so far the L-mount alliance is struggling.
And since we are in a historic moment, where it is "now or never", I think there is simply no time left for Panasonic to grow. It can, for a while, resist in the video niche. But others will catch up in terms of video and latest then, Panasonic might go in such serious trouble, that it will be hard to come out of it.
Micro Four Thirds
I love the MFT system. I owned both, Panasonic and Olympus MFT cameras.
But now that Olympus pulled out and Panasonic is trying to break through in the full frame market, I am afraid it's game over for that mount.
Pentax/Ricoh
Well, the latest Pentax marketing campaign does not really make one optimistic. It looks to me, that they already, silently, pulled out of the market.
You Vote
And now it is your time to vote, whom you think will fall as next.

Loading ...
Follow FujiRumors on Patreon, Facebook, Instagram, RSS-feed, Youtube, Flipboard and Twitter
Our Owners Groups
Our Facebook Pages