Fujifilm Managers Talk About Sony A7III, Low Resolution X-H1S, X-Trans 4 and Fujifilm X-T3, Sensor Shift Multishot, Mirrorless Future, DSLR's & More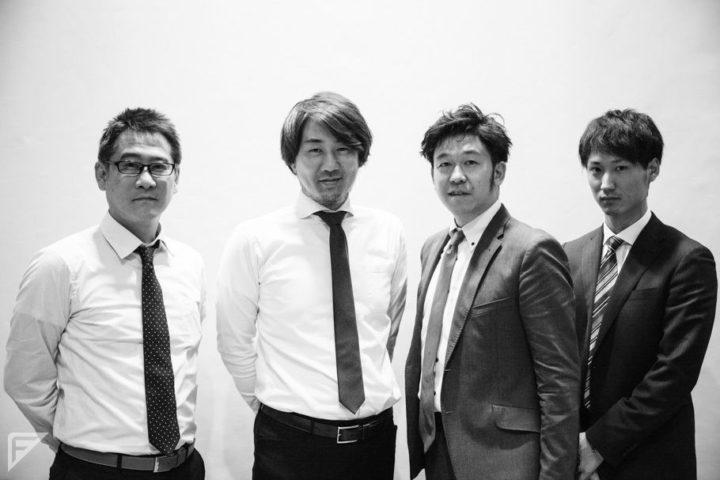 Today I'd like to share with you guys 2 interviews that Fujifilm managers gave to the Spanish site albedomedia and the French site focus-numerique. Both are focused on the Fujifilm X-H1, but not only.
Let's start with the one in my favorite language, Spanish, and the interview at albedomedia:
X-H1 size: The truth is that the 'feedback' we obtained from users is that they wanted a larger camera, especially a 'grip' of larger dimensions to improve its operation,
IBIS in Smaller Bodies: [The Fujifilm X-H1] could not be made smaller either, due to the system of stabilization in the body -IBIS- , which needed a more contundent mechanical structure
High Resolution multi shot: Technically it is possible, yes, although at the moment we do not have plans to incorporate it […] although it is not something strictly necessary, it does represent a very interesting option for certain situations where this extra resolution is needed, especially in this APS-C format, more limited in these aspects than higher-order sensors. size.
Sony A7III: […] we believe that, globally speaking, the Fujifilm system is more balanced […] we believe that our optics, much more balanced, are an advantage […] However, it is true that they [Sony] have better marketing; that is something that we must improve
X-H1 Vs. X-T2 (and Fujifilm X-T3): The X-H1 is oriented as a hybrid product for photography and video, while the X-T2 is focused mainly for photography, so [the latter] will evolve especially in this aspect
X-T2 video enhancements via Firmware Update: Yes, some models will be updated with some of these developments, but we have yet to decide when it will be done
X-T2 Vs. X-H1 heat dissipation and hardness: In fact, in the X-T2 we used a 6H hardness, while in the X-H1 it is 8H, thanks to its new paint particles applied. In addition, heat dissipation is improved by 25%
Battery Life: It was about finding a compromise between size and autonomy, in addition to maintaining compatibility with existing cameras. For those users who need greater autonomy, opt for the external grip with additional battery
Low Resolution X-H1S like A7S and GH5S?: We do not have it planned; at the moment we want to focus on a hybrid photo / video product, although perhaps in the future we could consider it, depending on the success of the video
Next X-Trans Sensor: The [current] 24 Mpx are a good compromise for now. On the other hand, increasing the resolution would not increase the quality either, due to the limitations of the optics
AF Improvement: The performance of the AF could be improved. The area of ​​AF covered by our cameras is smaller than that of our competitors […] our current 6 × 6 X-Trans matrix works quite well, there's no need to change it
I agree that Sony has a better marketing strategy than Fujifilm, and I am happy to hear that it is technically possible for Fujifilm to implement the sensor shift multi shot feature on the Fujifilm X-H1 X-Trans camera. It's a feature that honestly will be very rarely used (if ever), but one of those things that you better have than not… just in case.
They also basically confirm our rumor, that the Fujifilm X-T3 won't have a much increased pixel number. We reported that the new X-Trans sensor will still below 30MP.
And now the interview by the French site focus-numerique:
Advantages of X-H1 over GH5, GH5s and Sony A7S II: most important advantage is in the quality of color reproduction. We have integrated into the X-H1 the new Eterna film simulation which is particularly adapted to obtain a cinematic aesthetic
Sensitive Shutter Button: opinions about trigger sensitivity were mixed. We decided to keep our initial choices, but we intend to offer our users the opportunity to contact Fujifilm after-sales service to rectify the sensitivity of the trigger if they wish
Autofocus compared ot DSLR: We believe that sooner or later we will catch up with the few delays we still have in the world of SLRs
Mirrorless Future: We also believe that from 2019, more than 50% of cameras sold worldwide will be hybrids.
I am pretty sure that Fujifilm plans to close the gap in AF speed with DSLR already with the Fujifilm X-T3, which will have a more powerful processor and a new sensor with lenss than 30MP. Keeping the megapixel still below 30 megapixel will allow the new processor to calculate the data faster.
Regarding the Fujifilm X-H1, if I understood the google translation correctly, Fujifilm offers a service, where you can change the sensitivtiy of the shutter button if you wish.
Fujifilm X-H1: BHphoto, AmazonUS, Adorama, Focuscamera
Follow FujiRumors on…
Join: