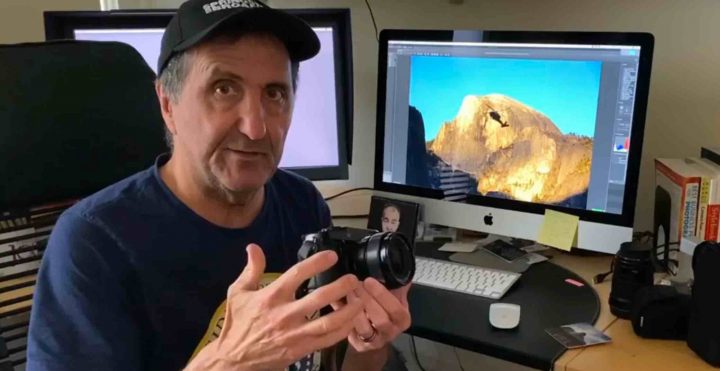 We already know that Pete Souza, Obama's White House photographer, also uses a Fujifilm X-Pro2. We reported about it here.
Now Pete shared a video about the gear he uses on his instagram (video below), and at the end he also talks briefly about the Fujifilm X-Pro2.
cameras are just tools. They all work well. You just have to make a decision yourself on what kind of gear you want use
in the White House, he worked with the Canon 5D series
his lens trinity: 35mm,50mm and 135mm [in the Fuji world it would be the XF23mm, XF35mm and XF90mm]. Occasionally he uses also an 85mm [the XF56mm in the Fuji world]
he also has a flash for posed backlit portraits photos
in the white house, he used Canon, he felt was the quietest. Nikon was as good if not better, but Canon was more silent in quiet mode than Nikon, that's why he got the Canon
in 2012/2013 Canon released the second version of the 24-70mm, which was so good and much sharper than the first version, that he started to use it more. This was his primary lens when he photographed outside. He also used the 70-200mm when he was outdoor.
now he still uses basically the same gear
he purchased the Fujifilm X-Pro2 with XF 23mm f/1.4 lens
the X-Pro2 is a great camera to use for example in very silent situations. The camera has no mirror, so it can shoot completely quiet. He was able to shoot in studio while artists were singing, because it is totally silent
Not only Fujifilm, but of course every mirrorless camera is just ideal for silent shooting.
read here: No Joke: Official JOKER Movie Images taken With Fujifilm X Series Gear!
FujiRumors is on Patreon, Facebook, Instagram, RSS-feed, Youtube, Flipboard and Twitter
Sieh dir diesen Beitrag auf Instagram an