Fuji Guy Billy Talks GFX100, Digital Image Stabilization via Firmware Update, GF Lenses and More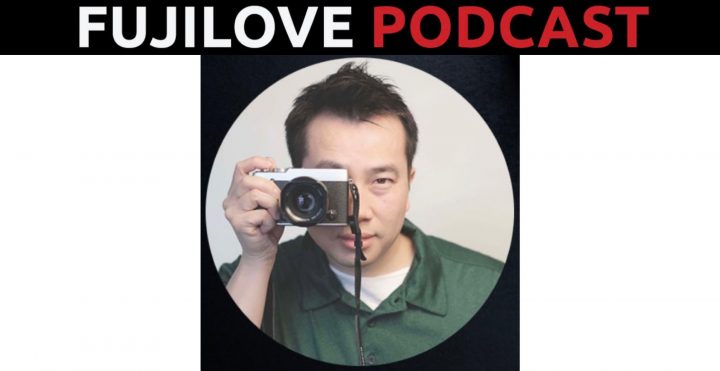 The third episode of the Fujilove podcast with Fuji Guy Billy just went online (episode 1, episode 2). You can listed to it all at sticher and Fujilove.
As to expect it is centered on the Fujifilm GFX100.
Here some excerpts, skipping most of the stuff you have already heard all too often :).
Listener Questions Answered
GF lenses designed for over 100 megapixel
X-T3, X-T30, X-H1 and GFX100 have movie silent control, which allows to isolate movie settings
Digital Stabilization coming to X100F via firmware? Billy says they discuss about this. They have priorities when they develop cameras. X100 line was never a video centric camera, though
Digital IS has potential to be implemented in other cameras, but he can't say more
if it's not a limitation of sensor/processor, everything is possible, and it's a matter of priorities when a camera is developed
GFX100
many have visited the GFX100 factory in Japan
GFX100 will be available late June / beginning July
referencing to GFX as large format makes more sense in digital times
very few people have shot medium format in digital world, and the GFX is the attempt to reach everybody who has always dreamed to have that medium format look
50 years from now, you want the best possible resolution to preserve history
GFX100 can step out of studio
No more reason to rent medium format. Now you can own it
X-T3 and GFX100 have technically same autofocus, but limitation comes from the lenses [note: GF lenses have more glass to move]
no tactile dials. The GFX100 is a functional camera. Usability had priority
customers using the GFX100 want to have less dials, and more command dial control
with digital shutter control, you have smaller increments, hence better and faster fine tuning
great clear EVF, with great viewing angle
802.11ag WiFi to support 5GHz
Billy recommends USB-C battery pack for power delivery
Capture One does a great job with Fujifilm RAW files
dual gain sensor gives better ISO performance and dynamic range. Also X-T3 has similar structure
Base ISO is 100
it has 100 megapixel, hence smaller cell structure than GFX50S, so you gain a lot of speed thanks to BSI, but dynamic range is similar to GFX50. In low noise there is an improvement, but you don't see that great of a difference.
The difference is clearly visible in low light autofocus
IBIS design on Fuji is very unique with dual motors. Similar to X-H1, but more difficult to design for larger sensor
IBIS/sensor unit is isolated from rest of the frame in a special magnesium housing
very low tolerance when it comes to designing IBIS system
Billy thinks IBIS on GFX100 works better than on X-H1
You can shoot documentary with GFX100
IBIS does not work together with OIS, but might be supported down the road via firmware update
Fujinon Premista lenses cover almost the entire GFX100 sensor
GFX100 could be a game changer also in the cinema camera world. Still has that Alexa look to it
Lens Corner
GF lenses are fit for 100MP+ sensors
GF 120mm f/4 Macro can be turned into a 1:1 using extension tube
GF lens option is quickly expanding
uses focal plane shutter, so you can adapt lots of lenses to it
wide GF zooms will come
lens designer were pleased to see that their GF lenses actually worked, when the GFX100 came out. They were designed for 100 MP and more
GFX50R with GF50mm f/3.5 will make it the lightest medium format on the market
Accessories Corner
metal hand grips and optional grips in general can improve ergonomics and functionality
Fujifilm vertical grips accept batteries and act as chargers
Follow FujiRumors on Facebook, Youtube, Instagram, RSS-feed and Twitter
Fujifilm GFX 100: B&H Photo, AmazonUS, Adorama, Focuscamera
The GFX Community
Rumors and Discussions

Stay in the Loop