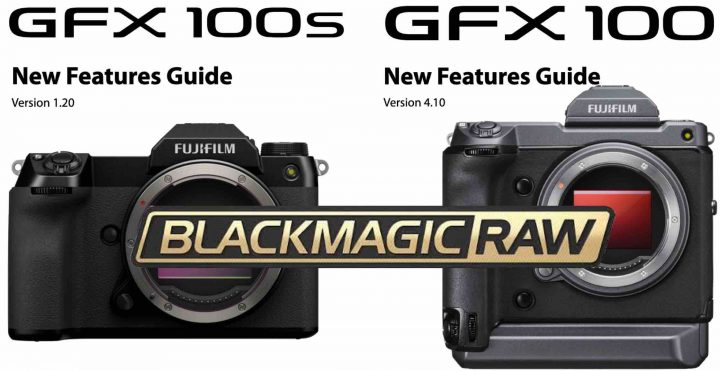 Earlier today Fujifilm dropped a bunch of firmware updates, some more substantial, some just bug fixes. You can see the full list here.
The biggest changes come for the Fujifilm GFX100S and Fujifilm GFX100, which get Blackmagic RAW support.
This required Fujifilm to update the Owner's manuals for those two cameras.
Fujifilm GFX100S firmware 1.20
New Features Guide: English, Français, Deutsch, Español, Italiano, Nederland, Polski, Svenska, Norsk, Dansk, Pусский, Suomi, 中文简, 中文繁體, 한국어, ภาษาไทย, Arabic
But there are firmware updates also for Fujifilm X-T4, X-T3, X-H1, X-T30, X-E4, X-Pro3, X100V, Fujifilm GFX50S and Fujifilm GFX50R. Make sure to check out all the details and download the latest firmware at our dedicated article here.
And even though I am not into video with my Fujifilm GFX100S, I will update my camera anyway, because who knows what Fujifilm fixed with that "fix of minor bugs" phrase. Sometimes they fix major bugs actually.
Don't ask me why they do it. It's a great news if Fujifilm fixes a major bug. No need to hide it behind a generic "minor bug fix" phrase.
30K+ Members in Record Time and Growing Faster than Ever!
Follow FujiRumors on Patreon, Facebook, Instagram, RSS-feed, Youtube, Flipboard and Twitter
Join Our Owners Groups
Join Our Facebook Pages