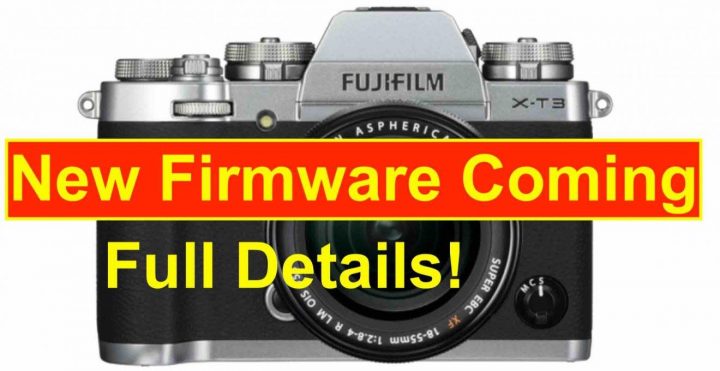 Just a few days ago, Fujifilm announced major firmware udpates for Fujifilm X-T3 and X-T30.
Now Fujifilm updated its original announcement.
What has changed?
Nothing, they just added at the bottom a link to the Shenzhen Gudsen Technology Co., Ltd. regarding the Gimbal/Drone support.
But official news is official news, so I have to report about it.
Follow FujiRumors on Facebook, Instagram, RSS-feed, Youtube, Flipboard and Twitter.
Fujifilm to release firmware update for the FUJIFILM X-T3
Enabling video shooting control from Gimbal / Drone and offering other feature enhancements