Holy Crop: Fujifilm GFX100 Pixel Shift Multishot Coming via Firmware Update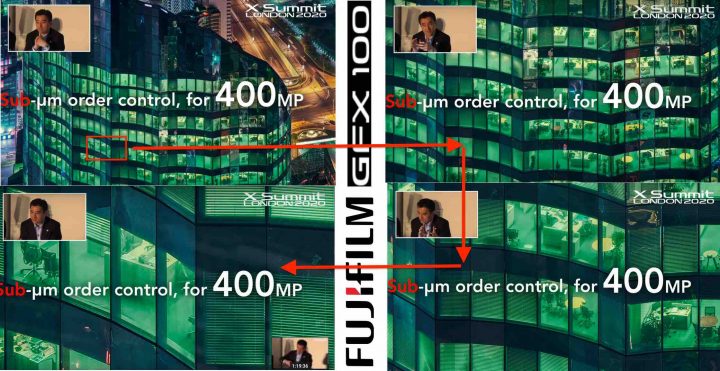 Back in October 2018, I told you the Fujifilm GFX100 will have pixel shift multishot. However, in March 2019 here, I got an update from a source, that pixel shift multishot won't be ready for launch.
Some readers were worried, that this could all just be plain wrong rumors, and so I asked trusted sources again, and in July 2019 they confirmed: pixel shift multishot will come for sure, "it's just a matter of time".
Finally, Fujifilm officially disclosed plans for Pixel Shift multishot on Fujifilm GFX100 at the latest Fujifilm X summit.
They also showed a sample image during the X Summit live streaming (go to minute 40:20), but those are taken with GFX100 in normal mode (and it's already impressive).
I thought this deserves to be highlighted in a dedicated article, as this is certainly a significant improvement the Fujifilm GFX100 will get via firmware update.
Holy crop… 400 megapixel.
The GFX Community
Follow FujiRumors: Facebook, Flipboard, Instagram, RSS-feed, Youtube and Twitter