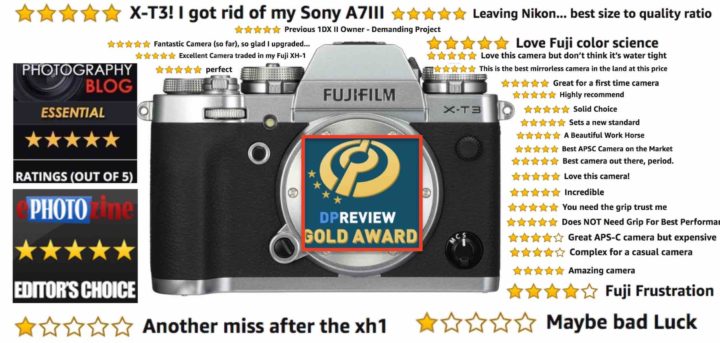 The inevitable will happen: the Fujifilm X-T4 will ship within March, and this means that the time of dedicated Fujifilm X-T3 roundups will soon be over, and the X-T3 content will be moved to the general camera roundups.
But we are not yet there.
The Fujifilm X-T3 is still today the DPReview most recommended camera below $1,500 and at the same time the DPR camera popularity winner.
So, it's still a beast of a camera, that will soon get even better, thanks to this firmware update.
Hence, here we have one more glorious Fujifilm X-T3 roundup for you.
The Fujifilm X-T4 will have a serious challenge: improve what is already very, very good. Let's see if it will stand up to this task.
Don't forget also…
X-T3 Roundup