FINAL COUNTDOWN: Fujifilm X Summit Starts Soon – What we Expect, What Not and What We Hope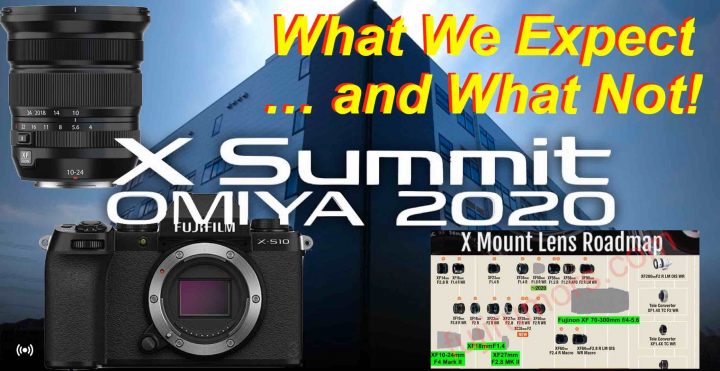 The Fujifilm X summit in Omiya is about to start (October 15 at 9AM New York Time).
Feel free to stay tuned on FujiRumors, where we will cover the event live.
Thanks to our sources and past leaks on FujiRumors, we have a pretty clear idea what could happen. But it's possible that there will be surprises, too.
So let's run over it and see what we expect, what not and what we hope.
Pre-Order Open Very Soon!
→ WHAT WE EXPECT
→ WHAT WE DON'T EXPECT
→ WHAT WE HOPE
To be clear, there are no rumors I have in this case. This is just a mere wishlist of mine.
→ WHAT IS SURE

Sure is, we are going to have a lot of fun today… so definitely follow us here on FujiRumors ;)
Follow FujiRumors on Patreon, Facebook, Instagram, RSS-feed, Youtube, Flipboard and Twitter
Join Our Owners Groups
Join Our Facebook Pages