DON'T PANIC: Fujinon XF27mmF2.8 MK II will NOT be on Next X Mount Roadmap, but it Will 100% Come with Fujifilm X-E4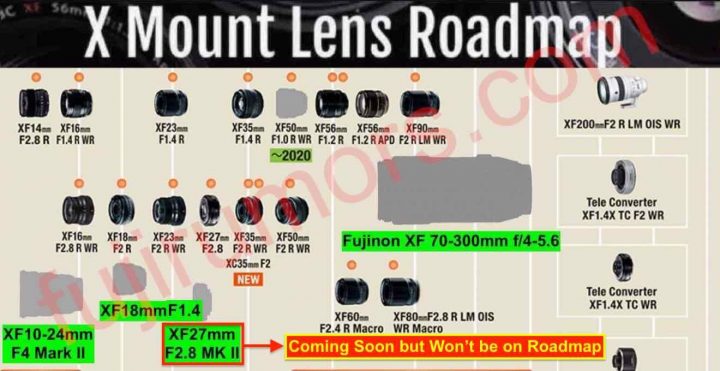 Hey guys!
In just a few hours (9AM New York time) Fujifilm will present you all a brand new Fujinon X mount roadmap at the Fujifilm X Summit (which we will live stream here on FujiRumors).
FujiRumors has already leaked all the upcoming lenses for you:
And in fact, we leaked even more than what Fujifilm will tell you, since the Fujinon XF27mmF2.8 WR will not be on the roadmap.
So, please, DO NOT PANIC, when you don't see the Fujinon XF27mmF2.8 MKII on the roadmap. The new 27 will 100% surely come, and it will come along with the Fujifilm X-E4, which, as we told you yesterday, will be launched in early 2021.
All the other lenses we rumored here on FujiRumors will be added to the roadmap.
Follow FujiRumors on Patreon, Facebook, Instagram, RSS-feed, Youtube, Flipboard and Twitter
Join Our Owners Groups
Join Our Facebook Pages