BREAKING: Next Fujinon X Mount Roadmap to Include Fujinon XF 18mmF1.4 WR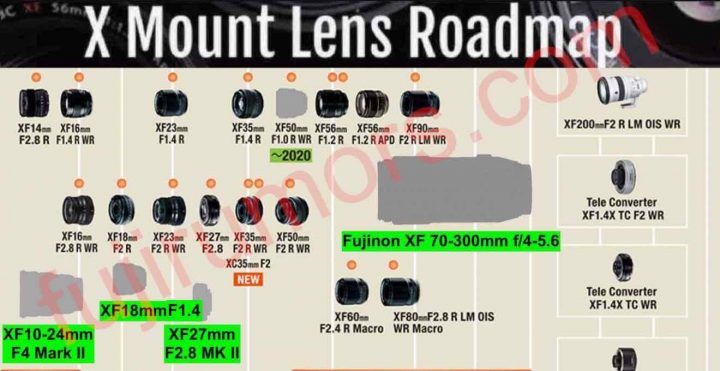 Phew… I am back home… what a stressy day…
Anyway, what did I have to tell you?
Oh right… the surprise lens to come! :)
Well, according to our trusted sources, Fujifilm will add a new XF18mm f/1.4 weather resistant prime lens to the upcoming new X mount roadmap.
Now please read carefully!
As you know, a top Japanese Fujifilm manager said there will be 4 new Fujinon X mount lenses released within February/March 2021, and FujiRumors has shared them all for you already.
I confirm that the lenses listed above are indeed the 4 new lenses that the manager was talking about, and hence the ones that will be officially announced by February/March 2021.
And I also confirm what I just published today: a new XF18mm f/1.4 will be added to the next X mount roadmap.
Join Our Owners Groups
Join Our Facebook Pages