New Fujinon XF 50mm f/1.0 Hands-On Images and Accurate Size Comparison with XF 33/1.0, 56/1.2, 50/2, 90/2, 16-55/2.8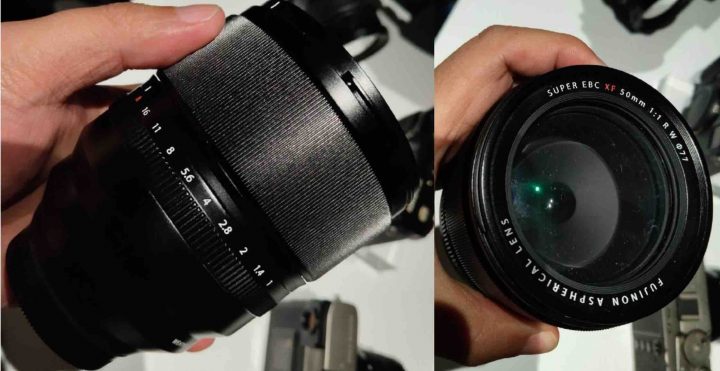 Fujinon XF 50mm f/1.0
As you know, Fujifilm canceled the Fujinon XF33mm f/1.0 in favor of the Fujinon XF 50mm f/1.0. As Fujifilm explained at the Fujifilm X Summit, the change was necessary in order to save size, weight (and I'll add also price).
FujiRumors already made an accurate size comparison between the XF 50mm f/1.0 and the XF56/1.2, XF50/2, XF90/2 and XF16-55/2.8 in this article.
Now new hands on images of the Fujinon XF 50mm f/1.0 appeared on weibo via camerabeta, and you can see them all down below.
Follow FujiRumors: Facebook, Instagram, RSS-feed, Youtube, Flipboard and Twitter

Loading ...