New York City Center of Fujifilm World: X Summit on September 8 and Fujikina on September 10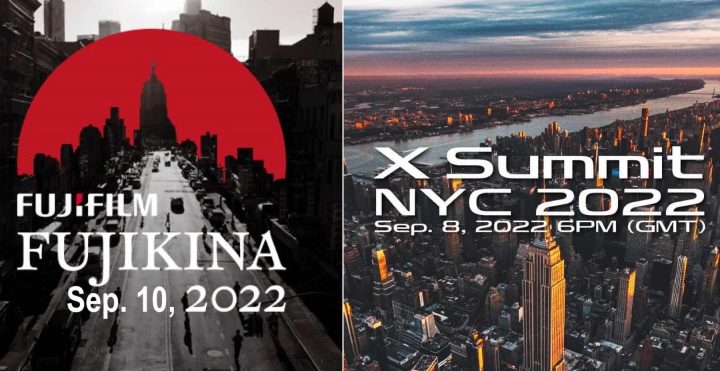 New York City is about to become the center of the Fujifilm world soon.
But I've noticed some misunderstandings. So let me clarify.
In the past, Fujifilm called their product launch events "Fujikina" (with reference to the former largest photography fair Photokina). But after Photokina was axed, Fujifilm changed the name for the launch events to "Fujifilm X Summit".
But suddenly, Fujikina is back. In fact, there will be one on September 10 in New York. So some people thought that this will be the day when Fujifilm will announce new gear.
However, that won't be the case. The latest and greatest Fujifilm gear will be announced during the X summit on September 8, which will also take place in New York.
Here are the events:
So, the hottest day will be September 8 at 2PM New York time. The X summit will take place online, new products will be announced, and of course we will stream it live here on FujiRumors.
Then, on September 10, there will the Fujikina, with workshops, photowalks, stage talks and more. We reported about it here with links where you can register for free.
But guys, you don't have to wait for September 8 or September 10 to have fun, as lots and lots of rumors will drop well before those dates ;)
Nice and original rumors of course ;).
The Fastest Growing Fujifilm Group
Join Our Owners Groups