Photokina GAME OVER: Suspended "Until further Notice"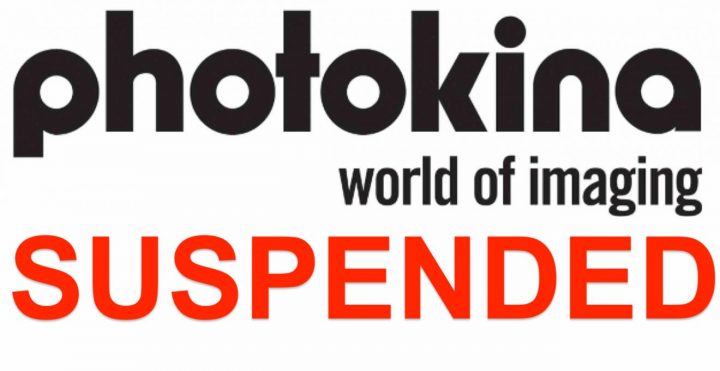 The Photokina team just announced that photokina has been "suspended until further notice".
Originally, due to the Coronavirus outbreak, Photokina 2020 had been canceled and postponed to May 2022. But apparently there won't be any photokina in 2022, and probably never again at this point.
I have been to photokina a few times (2016 report here – 2018 report here) and I always hugely enjoyed it. It's sad to see this show ending. But to me, the error was made when they dropped their 2 years cycle and decided to take place every year in May. It was the wrong answer to a real problem.
Press Release
We can join the imaging industry in looking back upon a successful, colourful and innovative era: 70 years of photokina in Cologne. Since 1950, for generations it has been the top address for photography, video and imaging. It indisputably ranks among the most positive and emotionally charged brands in the global trade fair world.
This is precisely why it is an extremely difficult step for us to have to suspend implementation of photokina at the location in Cologne for the time being, in light of the continuing steep decline in the markets for imaging products and the increasingly heterogeneous needs of the different market segments.
Even before the coronavirus pandemic began, the imaging market was already subject to strong upheaval, with annual percentage declines in the double digits. The momentum in this direction intensified massively in 2020, most recently reporting a decline in the 50-percent range. Within photokina, these market shifts grew very noticeable in the recent past. Conceptual changes, too, such as the inclusion of the smartphone and new imaging technologies, along with a change of cycle and a schedule change, were not enough to compensate for the downturn in the numbers and marketing budgets of exhibitors owing to consolidation of the classic market.
The overall situation at the moment is not compatible with the quality standards of a photokina as a globally renowned leading trade fair and brand representing the highest quality and professionalism in the international imaging market.
After decades of shared history, this deep cut is a painful one indeed. Nonetheless, we must face the situation and the trend in the industry and take a clear, honest decision against continuing this event – a decision to which, unfortunately, we have no alternative.
We would like to thank you very much indeed, for our time together, for your longstanding loyalty to photokina and for the enthusiasm that this has involved. It is the memories of unforgettable snapshots that we will cherish – such as when the gates of photokina opened and we were privileged to welcome you to the trade fair grounds in Cologne, to spend several days diving into the world of images together. Nothing short of Imaging Unlimited!
Thank you for 70 years together!
Your photokina team